5 Reasons to Consider an IELTS Exam Preparation Course In Lagos
June 20, 2023

Posted by:

Bivent Services

Category:

IELTS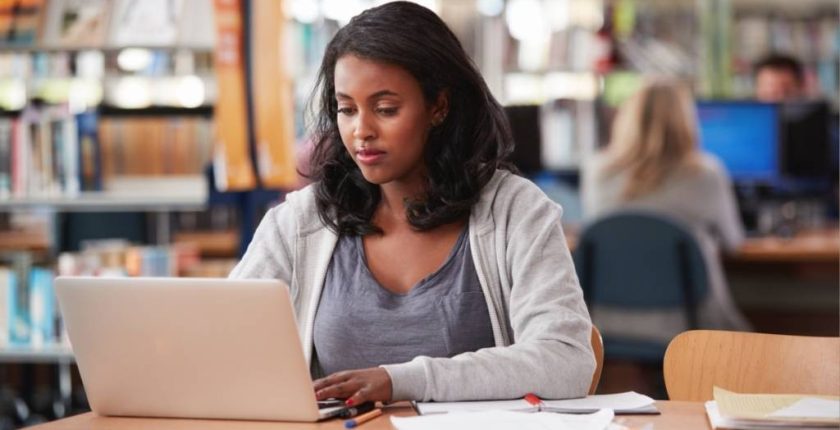 Want to pass the IELTS exam in Lagos in one sitting with over 8.0 band score? Discover the top 5 reasons why enrolling in an IELTS exam preparation course is the smart move. 
---
Are you planning to take the IELTS exam in Lagos?
If so, considering an IELTS exam preparation course can greatly enhance your chances of success. Lagos offers a range of opportunities for individuals seeking to improve their English language skills and achieve their desired IELTS band scores.
And in this blog post, we will explore why taking this route is not a mistake.
So, let's get started.
Recommended: [UPDATED] How to Pass IELTS Test In One Sitting
1. Expert Guidance and Strategies
IELTS prep classes in Lagos enable you to get expert guidance from experienced instructors. These professionals possess in-depth knowledge of the exam format, scoring criteria, and effective strategies to excel in each section.
During the course, instructors guide you on time management, content organisation, and appropriate language usage specific to the IELTS exam. They can offer valuable tips and techniques to tackle different question types, helping you optimise your performance.
Our instructors have trained over 35,000 people since 2008 and you can benefit from your experience. Students who join our prep classes pass their tests at a sitting of over 8.0.
You can see some of our past results here.
2. Structured Curriculum and Resources
IELTS exam preparation courses provide a structured curriculum designed to cover all aspects of the test comprehensively. The curriculum typically includes intensive practice exercises, mock tests, and sample questions for each section: Listening, Reading, Writing, and Speaking.
During your prep classes, you will access a wide range of study materials, including textbooks, audio recordings, and online resources, which are specifically tailored to the IELTS exam. These materials provide you with ample opportunities to familiarise yourself with the test format and build your confidence.
You can leverage our extensive library practice materials to systemise your preparations.
They save you time and effort in gathering study materials and planning your study sessions independently. Our practice papers ensure that you cover all essential topics and skills required to excel in the IELTS test.
3. Authentic Test Simulation
One of the significant advantages of an IELTS exam preparation course is the opportunity to engage in test simulations. And this is one of the things we excel at.
These simulations replicate the actual test conditions, enabling you to experience the pressure, time constraints, and expectations associated with the exam.
It also helps you familiarise yourself with the test format, build stamina, and manage time effectively. Additionally, a simulated test environment allows you to identify areas of weakness and work on improving them before the actual test day.
Furthermore, mock tests provide valuable insights into your performance, allowing you to assess your progress and identify areas that need further attention. The feedback can guide you in refining your strategies and fine-tuning your skills.
4. Peer Learning and Collaboration
Enrolling in an IELTS exam preparation course offers you the opportunity to interact and collaborate with peers in Lagos who share the same goal. Group discussions, pair work, and collaborative activities are integral components of these courses.
Engaging in discussions and exchanging ideas with fellow participants provides a supportive learning environment. You can learn from each other's experiences, share strategies, and receive valuable feedback. Peer collaboration not only enhances your understanding of different topics but also boosts your confidence in expressing your opinions in English.
Furthermore, studying with peers fosters motivation and accountability. Seeing others dedicated to their IELTS preparation can inspire you to stay focused, work diligently, and persist through challenges.
5. Confidence Building and Test Familiarisation
An IELTS exam preparation course plays a crucial role in building your confidence and familiarizing you with the test requirements. Through regular practice and exposure to the test format, you develop a sense of comfort and familiarity, reducing test anxiety on the actual exam day.
The course helps you gain a deeper understanding of the assessment criteria used in the IELTS test. You become aware of what examiners look for in each section, allowing you to tailor your responses accordingly and maximise your scoring potential.
Moreover, the course provides ample opportunities for speaking practice, which is often a challenging aspect for many test takers. Engaging in speaking activities, mock interviews, and receiving constructive feedback from instructors and peers can significantly improve your fluency, coherence, and confidence in expressing your thoughts verbally.
Wrapping It Up
Enrolling in an IELTS exam preparation course in Lagos offers several advantages that can significantly enhance your performance on the test. From expert guidance and a structured curriculum to authentic test simulations, peer collaboration, and confidence building, these courses provide comprehensive support for your IELTS preparation.
Considering the importance of the IELTS test for academic and professional purposes, investing in an exam preparation course is a wise decision. The knowledge, skills, and strategies gained from such a course will not only help you achieve a high band score but also provide you with valuable lifelong English language skills.
Join our study centre closest to you with the links below:
Here are what some of our past students have to say about their IELTS experience.
Ceslause Ogbonnaya
2023-01-21
None better in helping you prepare to ace your IELTS!
Wonuola Adenekan
2023-01-21
If you really want Band 8 upward, Bivent is a place to be, not only lectures, they will alsotake you through practicals...... No regret at all. Bivent all the way.
Caroline Olagunju
2023-01-12
I never knew I can pass my IELTS exam ones but through the training I received from Bivent Education Center, I passed my IELTS Examination. Bivent Education Center is the best.
Victoria Ngwalaka
2023-01-10
Sat for my exam just once and the result was fantastic. More than what I needed. Good learning environment, adept method of teaching.very good
Adetoun Otomiyo
2023-01-01
Thanks to Bivent for making my ielts journey a success. I made my cut off in just one sitting
Mabel Macaulay
2022-12-17
Bivent education is highly recommended if you want to pass your ielts exam in one sitting. I scored an overall band 7 after my 2 weeks training. Thank you bivent
Bivent has been extremely wonderful with their qualified tutors. Kudos to them.
margaret omowumi
2022-12-17
Bivent Education is a good place to learn and prepare for your IELTS
Excellent
Google rating score: 4.9 of 5, based on 194 reviews
Hand-Picked For You:
Related Posts