IELTS Exam Study Materials: 5 Online Resources For a High Test Score
March 5, 2023

Posted by:

Bivent Services

Category:

IELTS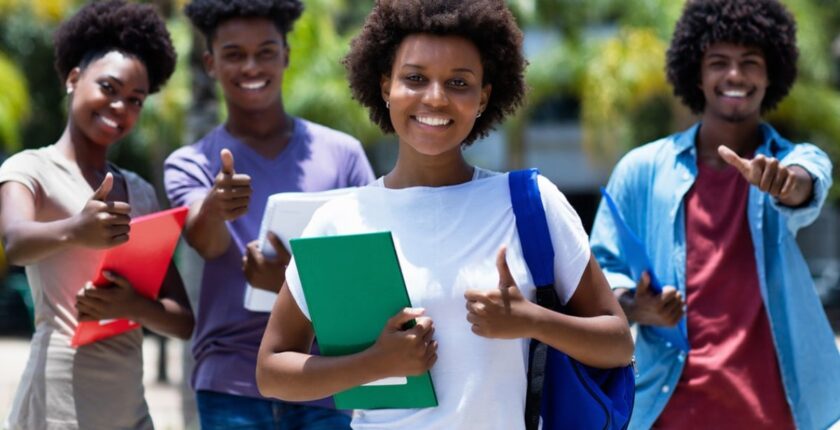 Want to achieve a high score on your IELTS exam? Check out our blog post for 5 online resources that provide excellent study materials to help you prepare. From interactive practice tests to grammar exercises, these resources will give you the tools to succeed on the IELTS exam.
---
When you take an exam, one of two things must happen: you pass, or you fail.
The IELTS exam is no different. But the exam is famous for its high percentage of failure.
Yes, about 70 percent of people fail IELTS. Especially those who take the exam for the first time.
It's easy to be part of this 70 percent. All you have to do is nothing.
On the other hand, if you want to be among the 30% that pass it, you must do something.
Prepare hard.
And to help, here are 5 online resources to help you prepare for your IELTS exam and achieve a high test score. 
Top IELTS Study Centre: Book IELTS prep classes with a top-rated IELTS registration and training centre in Abuja. Score over 8.0 at a take.
Take IELTS is an online resource made available by the British Council. On the website, you can access free IELTS study materials and resources for the various test formats.
Among these are IELTS test format explanatory and practice tests. Also, Take IELTS provides preparation webinars, courses, expert Facebook sessions, and progress checks.
You can download Take IELTS mobile apps to make your practice easier and more seamless.
Perhaps you want more personalized practice sessions. In that case, you can book a professional IELTS coach or English tutor.
Booking these IELTS experts comes at a substantial fee. However, it's worth it as it's a sure path to smashing your IELTS test.
IELTSMaterial is your one-stop destination for all IELTS guide materials.
So far, more than five hundred thousand IELTS candidates have made flying colors in the test using this online resource.
You must create an account to use the resource. Specify the type of IELTS exam you want to take: Academic or General. It'll ensure you get study resources particular to your exam type.
On IELTSMaterial, you can book a free demo class where you learn firsthand from professionals. Other classes are available, too, as well as courses, eBooks, and tasks.
The website gets new preparation materials occasionally, so always check back to stay updated. 
On the IELTS Indicator website, you can take a mock IELTS test.
The test resembles what you'll encounter on your IELTS exam day in that it uses standard marking patterns. Also, it employs IELTS examiners.
IELTS is one of the best online resources for high test scores, as it's made available by the IELTS organization. Hence, it's a resource that even top universities and other educational institutions use to practice.
After completing the mock test, you'll get a result within seven days – just like the main IELTS exam.
However, don't mistake the IELTS Indicator mock test for being the main test. Your score from the IELTS Indicator test may differ from what you get in the main test.
IELTS Pass is renowned in the UK for its many IELTS preparation materials. It has courses, eBooks, audio, HD videos, quizzes, and more.
In particular, IELTS Pass focuses on the Cambridge IELTS test format. It walks you through step A to step Z of the test, and you interact with experienced IELTS teachers.
There are three main courses on IELTS Pass. The first course, a 3-lesson preparation course, is free. However, the other two will cost you.
You can get the Speaking & Writing Worksheets course for only £4.99. But the Complete IELTS Preparation Course costs £49.99.
At number 5, we have IELTS buddy, a tests and tips resource for IELTS success.
You can practice all four IELTS modules on IELTS Buddy. These include writing, listening, speaking, and reading.
Furthermore, IELTS Buddy has complete IELTS eBooks and courses. These are well-curated to help any IELTS aspirant get a high score.
Most resources on IELTS Buddy have a price tag. But they are relatively affordable, with some costing as low as $9.99.
The free IELTS materials will still serve if you don't want to pay.
Now, What Next?
Passing your IELTS test in one sitting is possible when you prepare. And you can do that with the online resources listed above.
Also, you're welcome to partake in our online IELTS learning platform at Bivent. Our platform allows you to learn at your own time and pace. No pressure.
The platform also has an extensive library of practice tests to help you get a high test score.
Recommended Post: [UPDATED] How to Pass IELTS Test In One Sitting
Hand-Picked For You:
Related Posts