Finding The Right IELTS Test Centre In Abuja For You
March 5, 2023

Posted by:

Bivent Services

Category:

IELTS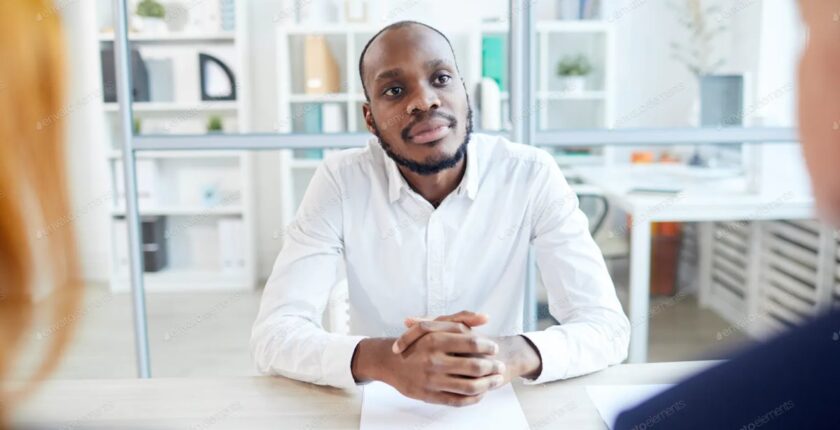 Looking for the best IELTS test center in Abuja? Our blog post has got you covered! Discover the top tips for finding the right center to suit your needs and maximize your chances of success on the IELTS exam
---
Your IELTS score can make or mar your oversea travel plans.
It's a serious exam. So serious that most people get anxious as the date draws near.
Nevertheless, with proper preparation, there's nothing to be anxious about.
But you could prepare well for the exam and still perform poorly because you picked the wrong test centre.
Of course, you don't want that to happen. Nobody does.
And we are here to help. If you're in Abuja, these tips can help you pick the right centre for your IELTS test in Abuja:
Top IELTS Study Centre: Book IELTS prep classes with a top-rated IELTS registration and training centre in Abuja. Score over 8.0 at a take.
1. Consider Location
A quick Google search will reveal that there are about four IELTS test centres in Abuja.
These centres are in different parts of Abuja – Jahi District, Gwarinpa, Wuse Zone 7, and Maitama.
Naturally, you would pick a location that is closest to you. But besides proximity, you must consider the friendliness of the location.
Serenity, in particular, is important to consider. You want a composed centre where you can have your test without distractions.
The good news, however, is that all the IELTS test centres are in good neighborhoods.
2. Consider The Test Format
IELTS tests come in different formats: Academic Training Module and General Training Module.
Both formats feature four papers: Listening, Reading, Writing, and Speaking. However, the Reading and Writing tests are different for each.
Therefore, confirming that the centre you choose supports the test format you want to take is critical.
The test centre in Jahi District only supports Listening, Reading, and Writing tests. You can't use this centre if you need to take a speaking test.
On the other hand, the centres in Gwarinpa and Wuse Zone 7 only support Speaking tests. You can't visit them for Listening, Reading, and Writing tests.
3. Check Past Performances
Before picking a test centre, it'll help to do an underground study on the centre's past performances in the exam.
Many IELTS exam centres in Abuja – and Nigeria at large – usually praise how well their candidates perform in the examination.
But sometimes, it's only a strategy to draw in new candidates. You should do your homework.
As someone preparing for IELTS, you should be part of exam groups on social media — WhatsApp, Facebook, Twitter, etc.
On these platforms, you can reach out to other applicants and seek answers on the past performances of an IELTS test centre.
Some applicants may have previously taken the exam. Hence, they can give you a good review of their experience in a particular IELTS test centre.
Alternatively, you can read reviews of the IELTS test centres on Google.
4. Consider the centre's Facilities
Suppose you want to take an IELTS Speaking test in Abuja. In that case, you can choose the centre at Gwarinpa, Wuse Zone 7, or Maitama.
To pick the right one, learn about how well the centre is, facility-wise. Do they have the efficient computers and other devices you need for the test?
If they don't, you're already at a disadvantage from the start of your exam.
As explained previously, an ideal way to do this is by reading reviews and asking questions.
But you can also visit the test centre to see things for yourself before the examination.
5. Check Their Exam Fee
Finally, you must check the centre's exam fee.
IELTS does not have a fixed registration price. Instead, the price ranges between N76,000 to N85,000.
Your pay depends on your exam type, centre, and exam date.
In particular, your exam centre will decide the remark fee, an amount that's usually around N27,000.
You can confirm how much an IELTS test centre in Abuja will charge by contacting them. Call their contact lines, email, or visit the centre in person to inquire.
Finding The Right IELTS Test Centre For You: What Next?
Choosing the right IELTS test centre increases your chance of passing the exams. But your chances are better when you choose the right prep class.
At Bivent Education, we offer comprehensive IELTS preparation classes, combining experience and intensive in-class training.
We aim to ensure you ace your tests in one sitting, just like many Nigerians in Abuja who took our classes. Check out our IELTS classes today.
Recommended Post: [UPDATED] How to Pass IELTS Test In One Sitting
Hand-Picked For You:
Customer Review
Here are some of the things people say about their IELTS experience.
Ceslause Ogbonnaya
2023-01-21
None better in helping you prepare to ace your IELTS!
Wonuola Adenekan
2023-01-21
If you really want Band 8 upward, Bivent is a place to be, not only lectures, they will alsotake you through practicals...... No regret at all. Bivent all the way.
Caroline Olagunju
2023-01-12
I never knew I can pass my IELTS exam ones but through the training I received from Bivent Education Center, I passed my IELTS Examination. Bivent Education Center is the best.
Victoria Ngwalaka
2023-01-10
Sat for my exam just once and the result was fantastic. More than what I needed. Good learning environment, adept method of teaching.very good
Adetoun Otomiyo
2023-01-01
Thanks to Bivent for making my ielts journey a success. I made my cut off in just one sitting
Mabel Macaulay
2022-12-17
Bivent education is highly recommended if you want to pass your ielts exam in one sitting. I scored an overall band 7 after my 2 weeks training. Thank you bivent
Bivent has been extremely wonderful with their qualified tutors. Kudos to them.
margaret omowumi
2022-12-17
Bivent Education is a good place to learn and prepare for your IELTS
Excellent
Google rating score: 4.9 of 5, based on 194 reviews
Related Posts