IELTS Test Tips: Top 5 Tips for successful IELTS Exam Preparation In Nigeria
February 6, 2023

Posted by:

Bivent Services

Category:

IELTS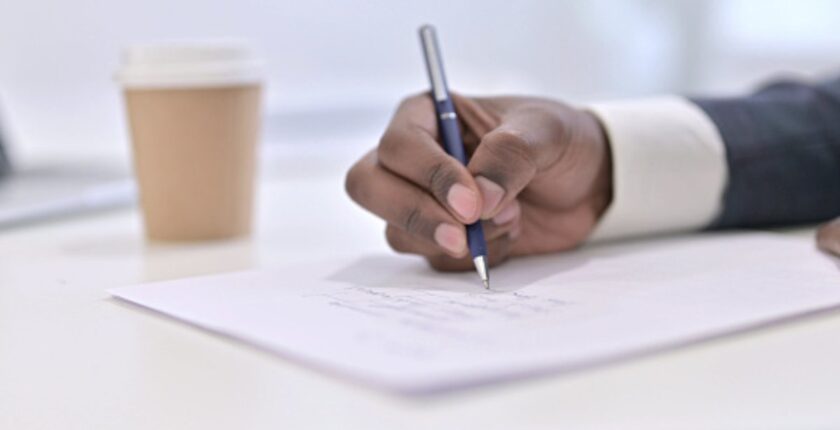 Ace your IELTS test with these five expert IELTS exam preparation tips. Learn what it takes to score over 8.0 in the reading, writing, listening, and speaking modules. Book the test and train with us today.
---
Passing the IELTS test in one sitting with an over 8.0 score is not a walk in the park.
For instance, data from IELTS.Org shows the IELTS Academic test mean performance of Nigerians in all four modules is 6.76 in 2021. Conversely, the mean score for General Training test takers is 6.92.
The data shows that most test takers in Nigeria score less than a 7.0 band score.
However, with the right preparations, you will be able to improve your score and meet the minimum requirements of most institutions effortlessly. And in this post, we share the top 5 tips to help you succeed in the IELTS exam.
Let's get started.
1. Familiarize Yourself with the Test Format
Understanding the test format can improve your odds of success.
So, it's best to begin with this step before preparing for your IELTS exam. Understanding the test format helps you familiarize yourself with the different test modules and question types.
This enables you to focus on your preparation and practice the right skills.
2. Join a Prep Centre
IELTS is an English proficiency test.
As a non-native speaker, joining a good IELTS prep center near you can help you improve your English language skills, grammar, vocabulary, and pronunciation.
The centre will also help improve your reading and writing skills. Also, some centres have interactive multimedia systems that can expose you to native English speakers to improve your listening and speaking skills.
We have prep centres in Abuja and Port Harcourt. Join us if you are nearby.
Related Post: How to Pass IELTS In One Sitting This Year

3. Use Official Prep Materials
Use only standard materials for your exam preparations.
These materials provide a comprehensive overview of the test format, sample questions, and exam success tips. Some top options include IELTS Official Practice Materials and the IELTS Official Cambridge Guide.
You can get them from any accredited IELTS study centre.
4. Practice Consistently
Consistent practice is the key to the IELTS exam's success.
Since the IELTS exam is not like the regular English tests you are already familiar with, continuous practice would help you internalise what you learned at the prep centre. Also, take as many practice tests as possible to get a real feel of the exam.
It can also help you identify areas where you need to improve.
5. Get Feedback and Support
Getting regular feedback can help you track and optimise your learning progress.
It could be as simple as asking a tutor or an acquaintance who is a native English speaker to help you with your pronunciation and give you feedback on your speaking and writing skills.
Alternatively, you could take practice tests and grade them to gauge your process.
For us at Bivent Education, we stimulate the IELTS test environment before the real test to gain actionable feedback on our students' learning progress. This enables us to identify all their weaknesses and provide them with further personalised assistance.

IELTS Exam Preparation: What Next?
Book the IELTS tests and training with us.
At Bivent Education, we combine the experience of our certified IELTS tutors, robust prep classes, unlimited practice, and test papers, and an eLearning platform to help our students ace their exams at a take with a band score of over 8.0.
We have trained over 35,000 people since 2008.
Related Posts