How to Apply for Scholarship in Canada: Steps Made Easy
July 20, 2021

Posted by:

Chinonso Marymartin Okoabu

Category:

Study Abroad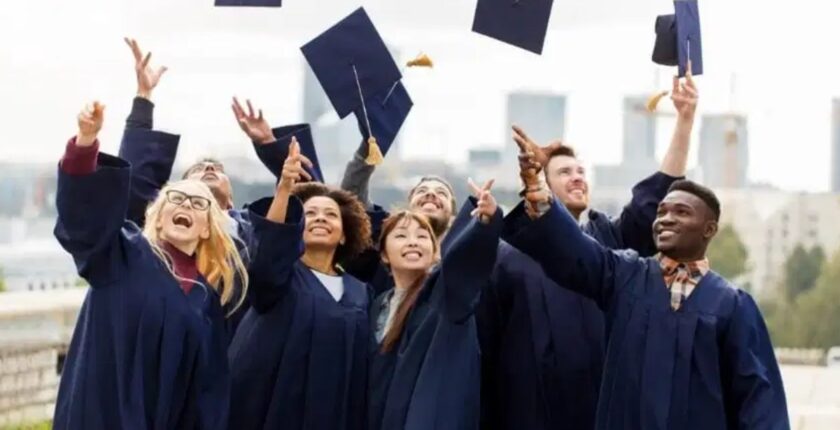 Have you ever thought of how exciting it is to get a scholarship, partly or fully funded especially to study abroad?
There is no one who wouldn't wish for this, even the rich will want this for their kids to ease the cost. But many are skeptical about applying for scholarships to study abroad, maybe because they lack the knowledge of how to go about it or because they feel it is very difficult or nearly impossible to get one.
Truth be told, it is not easy to get one, but it is not impossible, and with this article, you will be led by the hand, step by step on how to apply for scholarship in Canada.
Why Choose Canada?
Out of the many countries abroad, Canada is among those that offer good opportunities to international students to study and also has a wide range of scholarships available to choose from. Canada boasts of about 96 Universities scattered across its urban and rural areas, amongst which are some of the top universities globally. Another eye-catchy attraction is that it has two national languages; English and French.
Canada also has colleges that offer short courses and diplomas. So whatever it is you wish for, it has diversities that will definitely meet your taste.
Canada also offers work and study opportunities. As a full-time student, you are entitled to work 20 hours per week during semesters and full-time during winter/summer break. So there a definitely advantages to working in Canada.
In as much as this article is to guide you in how to apply for scholarship in Canada, I feel I should warn you about the cold. If you don't have a good tolerance for cold, you might want to look elsewhere.
Top Universities You Can Choose From
Queen's University
University of Toronto
University of Waterloo
University of Alberta
University of British Columbia
Western University.
Step by Step Guide In Applying For Scholarship In Canada.
1. Ensure you understand the requirements.
Before applying for any scholarship or any program, it is important you understand the requirements and check for eligibility. The same applies for Canadian scholarships, there are requirements that need to be met to avoid disqualification. Make sure you check out for that.
2. Research on available Scholarships and make your choice of school
There are many scholarships available for international students with different funding prices. Make your research and apply for as many as possible.
3. Early application is necessary.
One of the things that make it difficult to get scholarship abroad is late application, as early birds will be given consideration. So start your planning on time.
4. Reference letter
This is important and should be taken seriously. Let it be written by one who really knows you and should not be relatives or family members. The letter should carry a letterhead and be signed.
5. Think creativity not only academics
Scholarship is not only based on academic merit. Some scholarships are offered based on sportsmanship or whatever talent you have, be it music, dance e.t.c.
General Requirements For Applying For Scholarship In Canada
1. Good grades
Most scholarships offered in Canada are based on merit, so it is required you have good grades if you want to stand a good chance.
2. Take the language proficiency test
Having good grades in exams like TOEFL or IELTS will give you a good chance in being chosen. Your proficiency in English language is very important.
Need Scholarship In Canada? We provide innovative, unrivalled study abroad options for people seeking undergraduate or post-graduate degrees in oversea universities. Over 1,250 successful placements since 2019. Get started.
3. Extracurricular activities
As stated earlier, some scholarships in Canada are awarded based on students' involvement in extracurricular activities. So you might also want to consider this angle.
Some Available Scholarship In Canada
1. University of Toronto Scholarship for international students
This is an undergraduate scholarship that covers full tuition, book cost and lodging. Selection is based on applicant's academic ability, creativity and leadership.
2. The Canadian visa study hub $500 scholarship contest
This is for current international students and postgraduate workers in Canada. It offers an opportunity for its members to win $500 every month.
Eligibility
Be a member of the Canadian study hub.
Have a valid study permit/postgraduate work permit.
Provide proof of enrollment at a Canadian post-secondary institution.
3. Ontario graduate scholarship (OGS)
Helps to fund graduate student.
Eligibility
Applicants must
Be enrolled in a graduate program at the Master's/Doctoral level.
Be registered in full-time studies for two or more terms.
Have a valid study permit.
Attend a participating Ontario school.
4. University of Manitoba graduate fellowship
This is opened to all students, including international students.
Eligibility
Applicants must
Have a minimum of 3.0 GPA, some faculties might require higher.
Must be a full-time student without provision.
Are you an Indian seeking a scholarship in Canada? Join our online IELTS prep classes in the UK to begin your journey. Learn at your pace. Book a training session now.
5. David Johnston Lebovic foundation international experience Award in Canada.
There are many other scholarships available to choose from and remember you can apply for as many as possible. If you have been applying before with no luck, don't give up, there might be something you are not during right, keep trying and who knows, you might be among the next few that will be chosen.
I believe this article will ease your stress in applying for a scholarship in Canada. Just relax and follow the process and also believe you will get it.
Now, What Next?
Take the IELTS test to begin your journey.
We have training centres in Port Harcourt, Abuja, Lagos and the UK (worldwide). Join the prep centre closest to you with the links below:
We have trained over 35,000 people since 2008. Our certified instructors leverage multimedia-aided teaching methodologies, a simulated test environment and extensive library of IELTS practice tests to improve students' learning outcomes. 
And the result?
About 96% of our students pass their test on the first attempt with over 8.0 band scores.
Impressive, right?
Book your training today to embrace true success.
Related Posts