How to Prepare to Study Abroad Without Missing Out on Anything
December 26, 2020

Posted by:

Victoria B. Willie

Category:

Study Abroad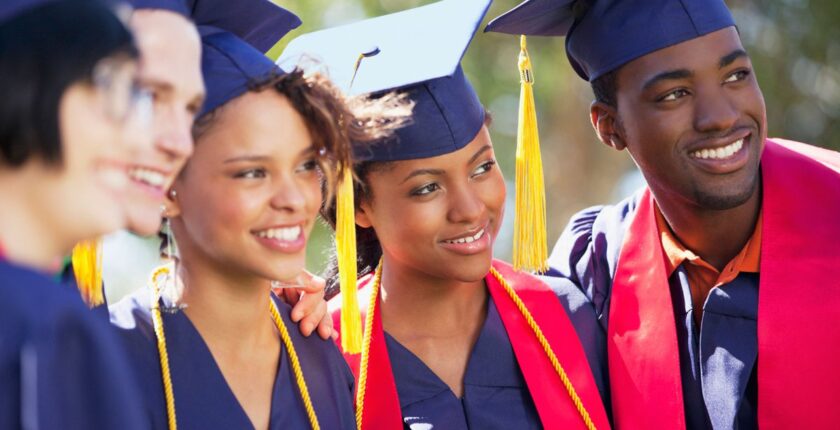 Travelling abroad is not a day's job. If you're going for work, study or migration, you'll have to first prepare for an English proficiency test like IELTS and pass it with a high band score. Once it's certain you've aced the test, you won't have to get going just like that. It is important that you know how to prepare to study abroad so you don't miss out on anything upon arrival.
6 Easy Tips on How to Prepare to Study Abroad
The thought of traveling abroad for any reason is exciting. It opens new doors of opportunities to grow, learn and explore. However, there are a number of things you have to remember before jumping on the plane.
This is why we took it upon us to save you the stress by coming up with this article on how to prepare to study abroad. Go through these tips and be sure to use them. They'll always come in handy when you are set to leave your country for studies abroad.
This is the first thing you should do when it's certain that you'll be travelling out of the country. Before you think of leaving, your visa and passport should be set. You need them to enter or depart most of the countries in the world.
If you don't have a passport, apply for it. You can visit the embassy of the foreign country you plan to visit for current visa and other entry requirements.
If you have a passport already, make sure you double-check to know if it's expired or not. If it's not expired, confirm that it won't expire within six months of your intended stay.
2. Research on the Country You Intend to Visit
Another tip you need on how to prepare to study abroad is research. It is important that you do a "background check" on your destination country. Acquaint yourself with their common phrases, slangs and non-verbal cues. In fact, you should learn about their culture to avoid experiencing culture shock when you arrive.
Read about their entry regulations, road conditions, geography, religion, the crime and security situation, drug penalties, embassy location, etc. When you research on the country, you'll find out how you'll fit in. Your research should also border on the weather conditions and moral standards over there. This will help guide your wardrobe choices.
Furthermore, you can research on places of interest over there. This way, you prepare ahead for times when you'll want to catch fun.
3. Visit Your Doctor
You have to undergo some medical checkups before embarking on your trip. Once your doctor has ascertained that you're fit to study abroad, go along with a copy of your medical records in case of an emergency that could happen while there.
On the other hand, if you have a medical condition that involves you taking prescribed drugs, you may have to take enough that'll last you throughout your stay abroad. However, you have to be careful enough to put your prescription drugs in correctly labelled containers. This way, you avoid any case of being mistaken for a peddler of illegal drugs.
In addition, you have to find out the immunization requirements of your destination country. If possible, you should get immunized before you leave for the country. Also, get hand sanitizer and face masks so as to stay safe in this pandemic.
4. Handle Your Finances
You'll have to alert your current bank about your plans to study abroad. If you don't, you may lose your account while you're abroad. This is because they may block it as a result of inactivity.
You should also open a bank account in your destination country once you get there. This will ease all financial transactions you'll be doing. You can open a traditional bank account or an online bank account. An online bank account is more preferable. It enables you track your spending. Plus, you can use it in different locations without getting charged conversion rates.
Moreover, go with extra cash to last you. This money should be in the currency of your destination country especially for the first few days of your arrival. This is because the days may be really hectic and finding a bank or an ATM may not be easy. If you can't get the currency in your home country, withdraw it at the airport's ATM once you arrive.
5. Get Insured
Anything can happen anytime. You could lose your bag or your phone. And to be on the safer side, you need a travel and health insurance. They'll come in handy when your flight is delayed or cancelled, your belongings are stolen, your luggage is missing, or when you have a health emergency, etc.
6. Sort Out Your Accommodation
You know, your shelter is as important as every other thing. And as such, you have to ensure you have a place to stay. You can check out what your school offers. It will most definitely have accommodation for students. Figure it out and apply for it on time so you don't miss out.
However, if you don't want to live in the university's accommodation, do a little research on the area you plan to stay and find out good choices. In addition, you can always contact your institution for help and see what other students are up to.
Related Posts