Easy Guidelines on How to Prepare to Work Abroad
December 28, 2020

Posted by:

Victoria B. Willie

Category:

General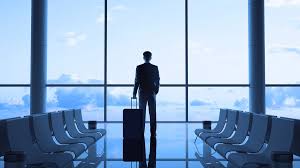 You've passed your IELTS with a high band score. Congratulations! What's your intention? To study, migrate or work abroad? If it's to study abroad, you can check out how to prepare to study abroad. But if it's for work purposes, then be rest assured. This article will enlighten you on the best ways on how to prepare to work abroad.
How to Prepare to Work Abroad
The thought of traveling abroad for any reason is exciting because it comes with new opportunities to grow, learn and explore. However, before you book your plane ticket and pack your luggage, take a chill pill and go through this checklist. It includes a few things you need to do and prepare for so you can have a wonderful stay working abroad.
And to save you the stress that comes with preparing for a trip, we did the homework for you on how to prepare to work abroad. Go through these guidelines and be sure to use them. They'll be helpful when you are set to leave your country to work abroad.
Before you think of traveling, your visa and passport should be set. In fact, it is the first thing you should do when you're sure you'll be travelling out of the country. This is because you can't enter or depart most of the countries in the world without a visa or passport.
If you don't have a passport and visa, go to the embassy of the foreign country you plan to visit for current visa and other entry requirements.
If you have a passport already, double-check to know when it will expire. If it's not expired, confirm that it won't expire within six months of your intended stay.
2. Research on Your Destination Country
Before moving to work abroad, you have to do a background check on your destination country. Find out their culture, language, entry regulations, geography, religion, the crime and security situation, embassy location, etc. This will enable you know how you fit in. It'll also prevent you from committing a crime without knowing. Furthermore, it will brace you up for some culture shock.
You should also do your homework on their moral standards and weather condition to guide your clothing and lifestyle choices.
To do this research, consult travel guidebooks and talk to people who have spent time in the country you plan to work in. This will also add to your repertoire of experience.
3. Sort Out Your Accommodation
Although some companies abroad offer accommodation as part of the programme, it is still important that you sort it out to be certain. This will ensure you don't get stranded along the line. If your work abroad programme doesn't provide accommodation, you can lodge in a hotel for some nights when you arrive while you go searching for a house.
Furthermore, you should also take transportation into consideration when looking for an accommodation. Find out how residents commute daily over there and know if it fits into your budget.
4. Compare the Cost of Living there with Your Salary
In one word, money. You have to consider your finances. It's an important tip on how to prepare to work abroad. You may not know exactly how much you'd be making at the end of the month, plus, you wouldn't even get your salary upon arrival.
Hence, so you don't end up living above your means, check out what the industry average is and compare it with the cost of living. Remember you'll pay taxes, rent and other bills. So, you have to figure out how much you'll have left of your salary after settling the necessary monthly bills.
5. Contact Your Bank at Home
Before leaving, you'll have to let your current bank know about your plans to work abroad. If you don't, they may block your account as a result of dormancy.
6. Open a New Bank Account on Arrival
When you arrive, open a bank account in your destination country. This will make all your financial transactions easy to run. You can open a traditional bank account or an online bank account. If you open an online bank account, you'll be able to track your spending. And you can comfortably use it in any location without getting charged conversion rates.
Furthermore, you should get a debit or credit card that has zero foreign transaction fees. And you should have at least one backup card in case of any emergency.
7. Go for Medical Checkup
Before you travel abroad, consult your doctor to have your body checked. You never can tell, healthcare may be expensive in your destination country. So, it's important you go for medical checkup and get prescriptions on medications, contraceptives, contact lenses, etc., you need. They may not be available in your destination, getting them while you prepare for your trip will save you some had-I-knowns.
However, you have to put your prescription drugs in correctly labelled containers so as to avoid any case of being mistaken for a peddler of illegal drugs.
8. Procure International Health Insurance
You should also research on the health insurance scheme of the country you intend to work in. This is because different countries offer different health packages to expatriates. Some give free healthcare to people working on holidays while others may have a price tag attached to it. Do your research and be sure about it.
9. Get a Travel Insurance
Another tip on our checklist on how to prepare to work abroad is to acquire travel insurance. It'll come in handy when your flight is delayed or cancelled, your belongings are stolen, your luggage is missing, or when you lose your phone, etc.
Above all, be open to changes in the environment. Don't shy away from the fact that you'll get shocked at the way of life over there before finally getting used to it. Open your mind to new developments and make sure you optimise your leisure so you can combine play and work together lest John should be a dull boy.
Related Posts