Top 5 Tips on How to Pass IELTS with Band 8 and above in 2020
October 20, 2020

Posted by:

Victoria B. Willie

Category:

IELTS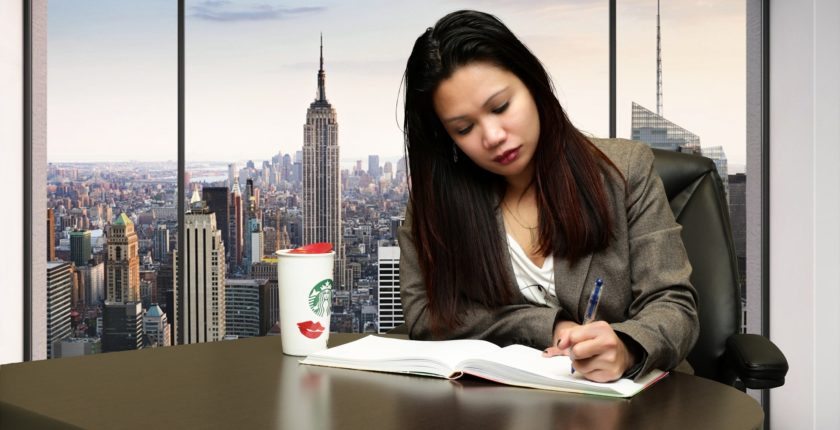 Whether you want to migrate to the UK, Canada, or the United States for academic or employment purposes, you need to pass IELTS test before that dream can come true. If you've been wondering how you can cross that bridge, worry not. Here in this article are the top five tips on how to pass IELTS with band 8 which is a high score on its own.
Are you ready to take the first step to success?
Sit tight and read this article. We assure you that once you're done reading, you'll be more confident about relocating abroad for your job or studies.
Because you'll use these tips on how to pass IELTS with band 8 and achieve the success you crave.
What is IELTS?
The International English Language Testing System (IELTS) is the world's most popular English proficiency test recognized by over 11,000 organizations and institutions around the world.
It has four modules which are listening, reading, writing and speaking.
It is a core requirement for admission into foreign universities, as well as being the core prerequisite for the Canada Express Entry programmes by the Citizenship and Immigration Canada (CIC), and embassies of Australia and New Zealand for Permanent Residency.
IELTS is also required by the UKVI for Work Permit in the United Kingdom, especially for doctors and nurses.
This article will show you how to pass IELTS with Band 8 as your overall score in the four modules of the test. If you apply them well, you can even go beyond 8.0 to 8.5 and have success at your fingertips.
How to Pass IELTS with Band 8 And Above
1. Attend Preparatory Classes
Studying alone is very good but you'll learn better when you have a tutor around you in a conducive learning environment.
If you have weaknesses in your English language skills, then you have to take an IELTS preparation course with teachers who have experience of teaching for the IELTS exam.
For over six years now, Bivent Education, through our IELTS Excel Company has provided topnotch training and registration for over 35,000 clients nationwide with an unbeaten success rate.
We understand that people are not the same. You could be busier than your friends, and your nature engagements vary too.
With this in mind, we developed a scheduling structure that makes it easier for you to attend prep classes.
The IELTS schedules are flexible and they give you the freedom to select anyone that suits your personal schedule. Plus, you can always switch schedules any time you want.
Below is how our schedules look like. You could pick any one that works for you and follow it.

2. Take Advantage of Online Learning Support
Since you have engagements that could take your study hours and prevent you from attending offline classes, you should always opt for online learning support. By so doing, you'll be able to learn at your own pace, anytime and anywhere.
A good online learning platform will give you access to all training materials online, enable you to stream live lessons, receive and submit assignments, and practise past questions with ease.
Bivent Education has an online learning platform for you. Our platform offers you the aforementioned benefits while allowing you to learn a concept over and over again until you master it. Plus, you can do all these without data after using the platform for the first time.
Continuous usage of this online learning support assures you competence across the four IELTS modules which are listening, speaking, reading and writing.
3. Use Past Questions
Past questions help you to familiarize with the exam itself. You get to see questions that candidates before you answered and use it as a model in preparation for yours. The importance of past questions in preparation for any examination cannot be overemphasized.
Bivent Education has one of the largest collections of IELTS past questions in the country and this has been very instrumental to the success of every candidate who registers with us.
We make these practice papers available to you the moment you register for IELTS with us. This we do so that you can get acquainted with the test.
Apart from hard copies, you can also access these papers online. So, no matter what happens, you learn and practise at all times.
4. Use Other Learning materials
You need to have access to every learning material you need to pass the IELTS test in one sitting.
We usually make these materials available immediately after registration so that you can begin your learning process without delay.
These learning materials are also made available online for you on our e-learning platform. By so doing, you can always continue to learn anytime, any day, even on your way home from work.
5. A Simulated Test Environment
You need an IELTS training centre that won't rush you into the test halls. A training centre that gives you a pre-test before the main test just so you can get prepared.
If that training centre is Bivent Education, at the end of your preparatory classes, we simulate the test environment under strict IELTS test conditions. This we do so as to give you the exact feel of the entire IELTS test atmosphere.
This also helps to build your confidence for the real test and acquaint you with the test patterns.
Furthermore, apart from giving you the near-test experience, our simulation assessment is also designed to help us identify all areas of possible weaknesses you may be facing. This is done in order to give you more personalised help before you take the real test.
Hope these tips on how to pass IELTS with band 8 were helpful? If you need a hand-in-hand guide to help you pass the exam better, we're always ready to help. After all, that's why we were created: to enable success for people and organisations everywhere.
Related Posts