What to do Before Traveling Abroad
October 31, 2020

Posted by:

Bivent Services

Category:

General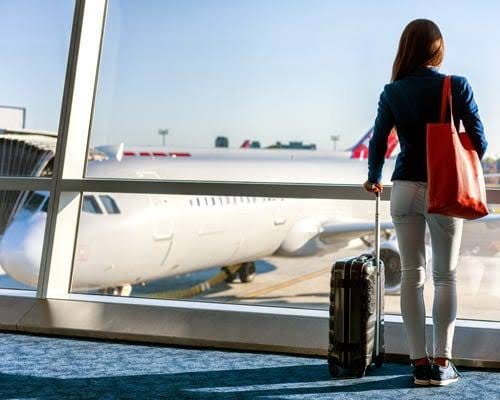 As you prepare for your IELTS test so you can pass with band 8 and above, it is important that you also know what to do before traveling abroad.
These include some useful tips about immigration, travelling and studying abroad.
What to do Before Traveling Abroad
1. Get an international passport
Before you even think of traveling abroad, you should ensure you have your international passport. When you get it, always ensure you renew it on time. This is because no visa vignette can be placed on a passport that will expire in six months.
2. Read About Other Countries.
It is important that you get acquainted with knowledge of other countries. Every country has its culture which you must know before moving there. Some countries are more welcoming to visitors than to those who plan to stay for long. There are also countries that you can get visas for easily. You wouldn't know all these if you don't read up about them.
These days, you can easily get any information you need, thanks to the Internet. Simply visit any travel blog you know and stay informed.
3. Be Intentional About the Visa Process
Your documents should be very credible. Here's a rule of thumb: The more credible they are and the better you demonstrate your ties to Nigeria, the higher the chances of your visa approval.
4. Travel During the off-peak Season
If you travel during a period of less use or demand, your trip will be cheaper. This is because during the off-peak season, the rush at the embassy is less and your chances of visa approval is higher too. For instance, September is not a good time to apply for visa for visit because of the approaching festive season.
5. Know the Countries You Can Travel to Without Visa
There are about 44 countries you can travel to visa-free on the current list and some of them offer good tourism packages. An example of a visa-free country for Nigerians is Fiji. And when you plan a return flight to Fiji, you get the chance to visit some other countries legally.
6. Take Advantage of Long Layover Flights
You can also travel legally to other countries as a visitor through layover flights with your green passport. Some layover flights give you free accommodation, free hot meals, pickup and drop-offs.
7. Have a Travel History Before Applying to Some Countries
When applying to countries like Australia, Canada, UK, you need to have a travel history. Even if it is to another country within Africa, travel out before applying to those countries. However, there could be exceptions to this rule. Regardless of this, it shows that you can easily return to your home country.
8. Prepare for Your Visa Interview
Before going for your visa Interview, prepare adequately for it. This is because most visa refusals happen during face-to-face interviews. And they are usually based on the psychological assessment of the immigration officer. You should be articulate while at your answers as there are some questions you must be able to answer coherently.
Don't just jump at any opportunity to leave your continent without checking yourself to be sure that you've gone through this list of what to do before traveling abroad.
Related Posts