How to Prepare for IELTS Test
October 25, 2020

Posted by:

Victoria B. Willie

Category:

IELTS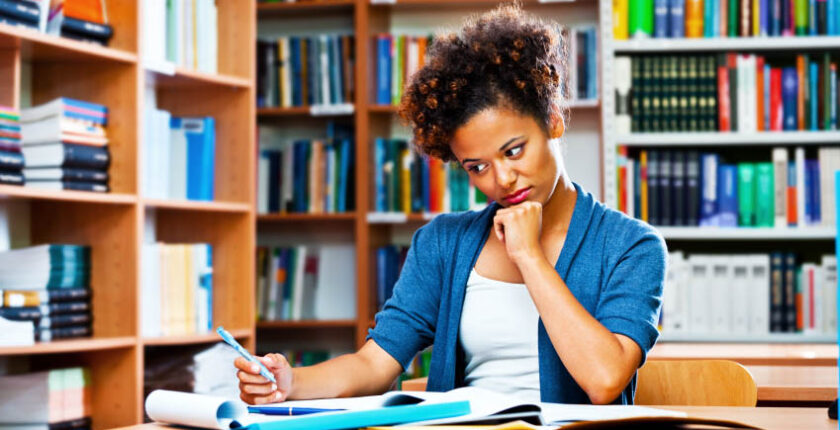 The International English Language Testing System (IELTS) is the world's most popular English proficiency test. Your chances of achieving that dream to study or work abroad largely depend on your success in this exam. This makes it important for you to know how to prepare for IELTS so you can pass with band 8 and above.
You know, you don't just need to study English language just because it's the foundation of this examination. When you get to your dream Anglophone country, you'll be interacting with your new neighbours in fluent English and as such, the whole exam is a training ground to hone your spoken and written English skills.
Before proceeding straight to how to prepare for IELTS, let's see why you should know how to prepare for IELTS in the first place.
Why You Should Know How to Prepare for IELTS?
If you wonder if it's necessary to know how to prepare for IELTS, this section will bolster your desire to ace the exam. This is because success in it comes with benefits of which one is the opportunity to leave the shores of your motherland and seek greener pastures abroad.
This exam is a test on your writing, listening, reading and speaking skills in English Language. Its certification is recognized by over 11,000 organizations and institutions around the world. This means that once you pass this exam, you stand a chance of gaining admission or getting employed into any university or organisation in any English-speaking country. Plus, you also get permanent residency and work permit if that's what you want.
How to Prepare for IELTS
The following are the ways you can prepare for IELTS and come out in flying colours:
1. Attend Preparatory Classes in a Training Centre
Many registration centres offer preparatory classes to groom you up until you ace the test. Attending preparatory classes sharpens your mind for the exam because you'll be studying with other students with the same goal as yours and this will serve as a huge motivation for you.
Furthermore, you won't be left behind at all. You'll be kept abreast with any new development that should be adopted before the commencement of the examination.
2. Attend Preparatory Classes with a Private Tutor
If you don't fancy a tutorial centre, you can as well get a private tutor who will teach you all that there is about passing this exam. The only drawback is that you'll seldom meet and interact with others with the same goal as you. This only makes your chances of establishing connections with other students and tutors slim. Regardless of this, a private tutor is as good as fine.
3. Learn by yourself
If you don't want to attend preparatory classes in a training centre and you don't want a private tutor, you have the option of studying on your own. You can follow IELTS trends on the Internet to keep yourself constantly informed. You can also work with study materials and past questions that'll further prepare you.
You can as well study with a good online learning platform which will give you access to all training materials online, enable you stream live lessons, receive and submit assignments, and practise past questions with ease. You can get all these if you register at a good training centre like Bivent Education.
Whether you decide to attend preparatory classes or not, you still have to put in the extra effort of studying on your own. Because, as always, your tutors won't do everything for you; the bulk of your success or failure largely depends on you and how much effort you put in.
4. Improve Your Knowledge of English Language
This is the basis of the whole exam. You have to practise every day to improve your knowledge of the English language. And the good thing is that you don't have to practise past questions all the time to do this.
You could try any of our online learning tools or you simply practise by writing, speaking, listening and reading correctly every day.
This you can do by combining learning English with other IELTS topics such as environment, technology and education. These topics usually recur. When you read and listen within these topics, you improve on your vocabulary and at the same time better your English language skills.
5. Practise Simulated Tests
You need that near-test experience to give you a heads-up before the D-Day. You can do this easily with a good training centre. It will also reinforce your confidence for the real test and acquaint you with the test patterns.
If your choice is Bivent Education, we usually give a pre-test before the main test just so you can get prepared. This pre-test is done at the end of all your preparatory classes under strict IELTS test conditions.
6. Understand the Different Question Types
Before answering any of the questions, you have to understand the different question types and the approach and strategy needed to answer them.
The Reading and Listening modules have more than ten different types of question. The same applies to the Writing test too. Understanding the skills needed to answer the questions is one step towards answering correctly. Once you master the skills and you combine it with adequate knowledge of the English Language, your result will be a high score.
7. Understand How the Test is Marked
Before doing anything for someone, you have to know what it is they want, right? The same applies to this test.
Before writing the exams, you have to know what your examiners want to see as your answer. When you know this, you'll have no issues giving it to them correctly especially when you combine it with excellent English Language skills and an understanding of the different question types.
8. Register ASAP
When you feel you are fully fortified to take the test, go ahead and register for it. Without registration, all other preparation will be in vain. Hence, to get registered visit a good IELTS registration centre that will guide you on the whole phase.
You should register as soon as possible because the number of candidates who can take the test on a particular date may be limited. Therefore, register on time so you can take the test on time too.
At Bivent Education, we don't just register you and forget about you. We take you hand-in-hand through the whole preparatory process by giving you tips, learning materials, lessons, assignments and other essentials needed to aid your success.
Follow these tips on how to prepare for IELTS and be rest assured that your success is at your fingertips.
Related Posts