How to Clear Border Control with Nigerian Passport
November 7, 2020

Posted by:

Bivent Services

Category:

General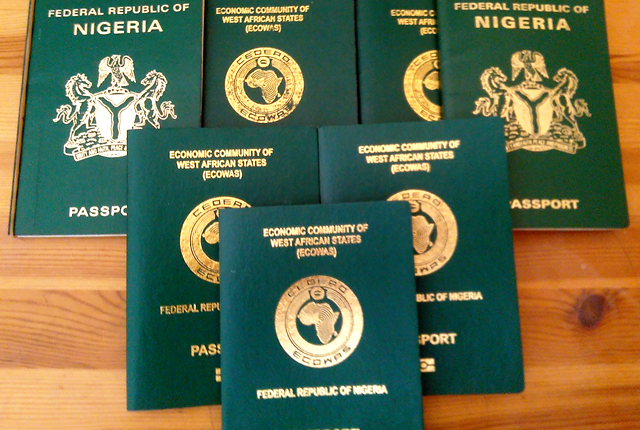 The fact that your passport is marked with a visa vignette doesn't mean immigration and customs would clear you easily when you travel abroad. In fact, just like Afghanistan, Pakistan and Yemen, the Nigerian passport is described as 'high-risked countries'. Therefore, if you want to ensure that you cross borders with no hassle involved, you have to know how to clear border control with Nigerian passport.
It's not difficult. Simply follow the tips in this article on how to clear border control with Nigerian passport. They'll help you gain entry into any country of your choice.
How to Clear Border Control with Nigerian Passport
1. Prepare Your Documents on Time
You should ensure the documents you'll be using for your visa application are available on time. This is because borders are usually tense and immigration officers don't even help matters at all. For instance, if you don't have the documents they request, you may be denied entry or made to go through a rigorous removal process.
2. Know that There'll be Strict Scrutiny
Tale note of the fact that the border control officers will strictly scrutinise your passport. In fact, prepare your mind to experience this. However, be rest assured that so long as your documents are real and true, and you can confidently state the reason for your trip without beating about the bush, you'll be fine.
3. Be Prepared for Random Checks
Be prepared for random checks while you intend to cross borders. They could search you and even strip you for things that may not even be in line with your character. For instance, they could search you for drugs and explosives.
You wouldn't blame them. They are just doing their jobs. And yours is to be in good behavior while you brace up to encounter absurd checks.
4. Ensure They Search Your Bag in Your Presence
If any border control or immigration officer wants your bag for extra search, make sure they do it in your presence. You can use a padlock or lock code to safely secure your bag if it needs extra forensic screening.
5. Check Your Belongings Once You Get Them Back
Once you pick your bags from the baggage carousel, check them well. It is important that you do this you so you can be certain that nothing you didn't include is in your bag.
6. Don't Get Too Familiar with Strangers
For your safety, don't make new friends before clearing border control. You never can tell who is who as identity isn't always written on the face. If the person turns out to be a drug trafficker, you may end up getting implicated as a suspect or accomplice.
7. Be Careful of What You are Given to Give to Another
Be careful of what your friends give you to give someone else. You could get into trouble without knowing. For instance, in the US, If any illegal substance, whether given to you by family, friends or enemies, is found on you, you'll be arraigned.
This may not be easy but when traveling out of your continent, avoid carrying anything for anyone. Instead, ask them to courier it across themselves. If you end up carrying the wrong item to a continent like Asia, you wouldn't like to know the result.
8. Make Them Search Your Bag in Your Presence
When your bag is taken for extra search, ENSURE it is searched in your presence. If it needs extra forensic screening, use a padlock or lock code to safely secure it. When clearing borders, it is usually your words against theirs.
9. Always Have Your Passport Around You
When travelling within countries like Europe, always have your passport around you even if you're on a night train or bus. This is because there are also land borders just as there are clearing borders for flying into countries.
10. When in Trouble, Pay a Fine Rather Than Give Your Passport
If you get into trouble, resist the urge to show your passport. If you give your passport, this may affect your future travels. Instead, accept to pay a fine.
If you stick to these tips on how to clear border control with Nigerian passport, you'll have a hitch-free entry into the country of your dreams.
Related Posts