Guide on How to Apply for Scholarships in UK
August 12, 2021

Posted by:

Chinonso Marymartin Okoabu

Category:

Study Abroad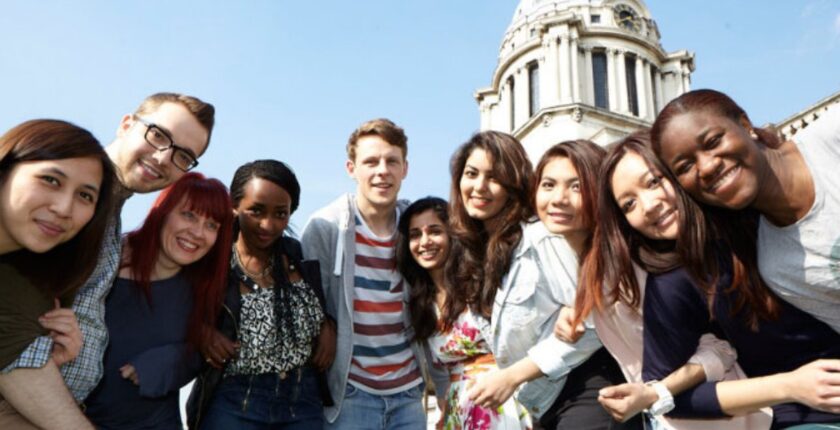 If you are in need of education away from your home country, the UK is a place to look at. Apart from the guaranteed quality education, you would get, you also get the opportunity to explore their rich and unique culture and gain global exposure. Studying in the UK is a luxury and not many can afford such luxury. The good news is many UK Universities offer scholarships and grants to both UK and international students to ease the cost of studying and living. For a guide on how to apply for scholarships in UK, make sure to read this article to the end.
The UK has many of the top internationally recognized Universities and also standard research infrastructures.
Another advantage is the opportunity to work while you study and you are also eligible to work after studying for two years.
Guide On How To Apply For A Scholarship in the UK
1. Make your research and check eligibility
There are many Universities and scholarships scheme to choose from in the UK. Take your time to make inquiries before applying. If you apply for the ones you are not eligible for, you will not be considered. Some scholarships will require you to gain admission into a University or College first before applying, some are awarded based on sports, music and the rest. So make sure to check all of these before beginning your application.
2. Make plannings ahead
To apply for a scholarship in the UK, start your planning on time so as to beat the deadline. Avoid late applications as early applicants have a better chance.
3. Make provision for Reference letters
Choose a good referee, one who knows you well. The letter should contain your academic ability and other endearing roles you play. Some Universities or Scholarship programs may require two reference letters, so prepare yourself for that.
4. Take the IELTS exams.
90% of Scholarship schemes in the UK will ask for this. Prepare to have a high band score in your IELTS test with Bivent Education.
Scholarships In UK And Eligibility.
Government Funded Scholarships
1. Chevening Scholarships.
This is UK scholarship for international students offered by the UK government. Its funding is from the British Foreign and Commonwealth Office and its partner organization.
Eligibility
Applicants must;
be a citizen of a Chevening-eligible country.
return to his country of citizenship for at least two years after award has ended.
have an undergraduate degree
have at least two years of work experience
have received admission from at least one University applied for.
Visit Chevening on how to apply
2. Commonwealth scholarship.
This is for students from Commonwealth countries to support their postgraduate studies.
Eligibility
Applicants must;
be a citizen of a Commonwealth country
have an undergraduate degree of at least second class upper.
Visit CSC website for more information on eligibility
Note: you will need to apply through a University, National nominating agency or a non-governmental organization depending on the type of scholarships you are applying for.
Visit CSC apply page for more information.
Requirement
Scanned copy of passport photograph
Academic transcript
University degree certificate
Two reference letters
Admission letter
3. Marshall Scholarship.
This scholarship is available for American citizens. Criteria for selection are based on academic merit, leadership ability and ambassadorial ability.
Eligibility
Be a US citizen
Have an undergraduate degree from any University or College in US.
Have a CGPA of not less than 3.7
Applicants must not hold any degree qualification from any British University
Non-governmental Scholarships
1. Royal society grants
Offers grants to UK and international researchers. Visit Royal Society Website for more information.
2. University of Birmingham international scholarship.
The University of Birmingham offers numerous scholarships to international students for both undergraduate and postgraduate programs.
Postgraduate program Eligibility
First-class/second-class upper.
Personal remark in evidence of accomplishment.
Available Scholarships For Undergraduates
Lloyd's Scholarship program
Sport Scholarship
Music Scholarship
Bursaries to UK students.
Visit the Birmingham University website or contact email l- [email protected] for more information.
3. Clarendon Scholarship for University of Oxford.
This is a highly competitive scholarship for postgraduate programs. It covers full tuition and grants for living expenses.
Eligibility
A 3.7 CGPA out of 4
Students transcript
Make sure to apply before the January deadline.
4. University of Edinburgh global Scholarship.
Visit University website for information on available Scholarship
5. University of Bristol Scholarship
Visit Bristol University for information on available scholarship
Some Of The Top Universities In UK
University of Oxford
King's College, London
University College of London
Cass Business School
University of Cambridge
University of Leed
Imperial College, London
University of Edinburgh
University of Birmingham
University of Bristol
Many of UK scholarship schemes are highly competitive and require excellent academic performance. It is also better to apply for more than one. Ensure you understand the requirements before applying, follow this guide on how to apply for a scholarship in the UK and believe you will get it.
ALSO READ:
Related Posts