IELTS Listening Test: 7 Tips for Passing the Exam In A Sitting
March 23, 2023

Posted by:

Bivent Services

Category:

IELTS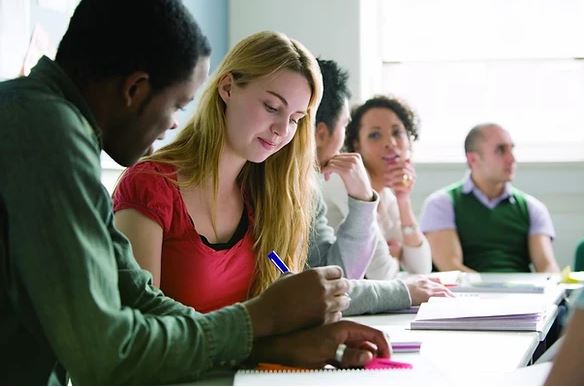 Looking to pass the IELTS listening test with flying colors? Don't let the test intimidate you – with our guidance, you'll be ready to tackle it head-on and achieve your desired score.
---
The IELTS test comprises four sections: Listening, Reading, Writing, and Speaking.
Among the four, the IELTS Listening test section is arguably the most challenging.
The Listening test alone has forty questions, including four recordings. And these recordings are from different native English speakers with varying accents.
As if grasping different English accents isn't hard enough, you can only listen to each recording once. That's correct, ONCE.
Little wonder why many people who fail their IELTS test complain mainly about the Listening part.
But it doesn't mean you should fail too. On the contrary, you can ace the test if you follow the expert tips outlined below:
Related Post: IELTS Exam Practice Test: Tips and Strategies
1. Practice listening and writing
Listening and writing; that's basically what the IELTS listening test is all about.
The questions you face will verify if you can capture the speakers' ideas, opinions, and attitudes in the recordings.
Many applicants make the mistake of waiting until the end of the recording before penning down their observations. But that's risky because you may not remember everything.
Thus, you must practice – and perfect to a fair degree – how to listen and write at the same time without losing focus.
Top IELTS Study Centre: Book IELTS prep classes with a top-rated IELTS registration and training centre in Abuja. Score over 8.0 at a take.
2. Review your spelling
The IELTS Listening test is independent of the Writing test, but spelling matters the same for both.
During the test, you'll need to complete a sentence, note, flowchart, or summary. The words you fill in must be spelled correctly.
Mistakes in spelling will give the graders the impression that you're not familiar with English vocabulary. In other words, your answer will be marked wrong.
Therefore, while writing, always review your spelling to be correct. Note that you can use both British and American English spelling.
3. Practice with different accents
As mentioned earlier, the recordings you encounter in the IELTS listening test are those of native English speakers with varying accents.
In particular, the test features American, Australian, British, and Canadian. The British accent, however, is the most common.
So, if, for example, you're only familiar with the American accent, you're at an advantage walking into the test hall.
Practicing grasping words from different accents shouldn't be difficult. You can watch movies, YouTube videos, or listen to podcasts.
4. Don't skip any instruction
Whether you take your IELTS exam on a computer or on paper, one thing is sure. You'll face instructions, instructions, and more instructions.
It can be overwhelming, but everything counts. You shouldn't skip any of the instructions.
You must know when to match words, label diagrams, complete sentences, and provide short answers to questions.
Doing any of the above in the wrong section means you've failed that section. It's that simple.
You May Like: IELTS Exam Study Materials: 5 Online Resources for a High Test Score
5. Know the different question types
As a follow-up to not skipping the instructions, you should know the different question types to expect.
Following the instructions is easier when you already know what to do.
A typical IELTS listening test will have the following question types:
Multiple choice: here, you have to answer a question with one or two, or three correct answers.
Matching: this question type requires you to match items to what was said in the recording.
Labeling: you'll get a plan, map, or diagram and label it from a list of words.
Summary completion: here, you get a transcript of the recording with gaps to fill in the missing words.
Sentence completion: here, you have to read and summarize all or part of a recording.
Short-answer questions: this question type simply requires you to provide a short answer to a question. The question will come from the recording.
You should expect all the question types listed above. Practice them if you want to pass your IELTS Listening test.
6. Concentrate
It's critical that you concentrate during your IELTS Listening test.
True, the exam builds anxiety. But you only give in to anxiety if you don't know what to do.
If you prepare following these tips, you should not be anxious. Instead, give the exam one hundred percent concentration from start to finish.
Recommended: [UPDATED] How to Pass IELTS Test In One Sitting
7. Transfer your answers carefully
You'll first write your answers in your question booklet. Then, at the end of the exam, you receive an answer sheet to transfer your answers.
Many people make errors when transferring answers, which makes them fail. Therefore, you must be careful and crosscheck everything you write.
You get ten full minutes to transfer your answers. So there's no need to rush.
Now, What's Next?
Your IELTS Listening exam should be a walk in the park if you follow the seven tips in this article. But don't forget that it's only one part of the exam. You must practice the other sections too.
You're welcome to partake in our IELTS classes at Bivent.
Our prep classes will prepare you for all aspects of the test. Register, and you should expect a score higher than 8.0 when you check your results. We have trained over 32,000 people since 2008, and over 96.4 percent of our students pass their IELTS tests at a take.
Hand-Picked For You:
What People Say About Us
Don't take our word for it. Here are some of the things our happy students have to say about us.
Ceslause Ogbonnaya
2023-01-21
None better in helping you prepare to ace your IELTS!
Wonuola Adenekan
2023-01-21
If you really want Band 8 upward, Bivent is a place to be, not only lectures, they will alsotake you through practicals...... No regret at all. Bivent all the way.
Caroline Olagunju
2023-01-12
I never knew I can pass my IELTS exam ones but through the training I received from Bivent Education Center, I passed my IELTS Examination. Bivent Education Center is the best.
Victoria Ngwalaka
2023-01-10
Sat for my exam just once and the result was fantastic. More than what I needed. Good learning environment, adept method of teaching.very good
Adetoun Otomiyo
2023-01-01
Thanks to Bivent for making my ielts journey a success. I made my cut off in just one sitting
Mabel Macaulay
2022-12-17
Bivent education is highly recommended if you want to pass your ielts exam in one sitting. I scored an overall band 7 after my 2 weeks training. Thank you bivent
Bivent has been extremely wonderful with their qualified tutors. Kudos to them.
margaret omowumi
2022-12-17
Bivent Education is a good place to learn and prepare for your IELTS
Excellent
Google rating score: 4.9 of 5, based on 194 reviews
Related Posts