Top 10 Expert Tips for Success on the IELTS Exam Day
June 20, 2023

Posted by:

Bivent Services

Category:

IELTS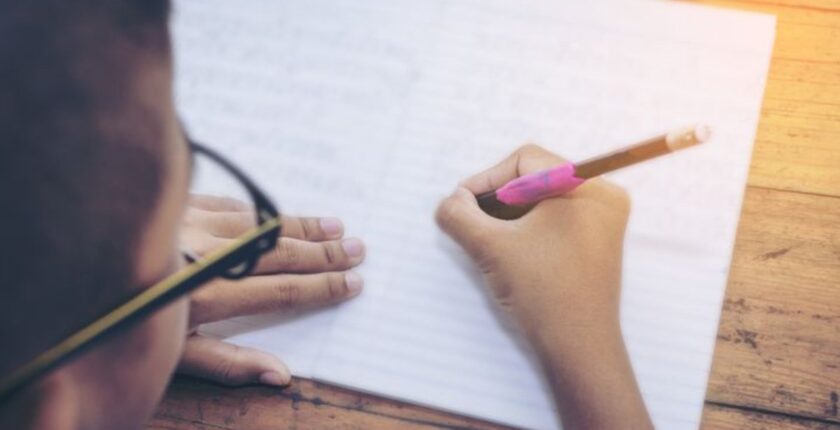 Improve your chances of success on the IELTS exam day with these top 10 expert tips! From time management to effective strategies, this comprehensive guide equips you with all you need to excel.
Achieving success on the IELTS exam day requires not only thorough preparation but also effective strategies to maximise your performance.
In this blog post, we will provide you with ten expert tips to help you succeed on the IELTS exam day. By following these tips, you can approach the exam with confidence, manage your time effectively, and showcase your language skills to the best of your ability.
So, let's get started.
Recommended: [UPDATED] How to Pass IELTS Test In One Sitting
1. Get Adequate Rest and Sleep
Ensure you get a good night's sleep before the exam day.
Being well-rested will help you stay focused, retain information, and perform at your best during the test. Avoid staying up late or studying excessively, as it can lead to fatigue and decreased concentration.
2. Familiarise Yourself with the Test Format
Thoroughly review the IELTS test format and become familiar with the structure of each section.
Understand the number of questions, time limits, and instructions for each part. This familiarity will help you navigate the exam smoothly and save valuable time.
3. Arrive Early at the Test Center
Plan your journey and arrive at the test centre well ahead of the scheduled time.
This allows you to settle in, complete the necessary registration procedures, and mentally prepare yourself for the exam. Rushing or arriving late can elevate your stress levels and negatively impact your performance.
4. Listen Carefully to Instructions
During the test, listen attentively to the instructions provided by the invigilators.
Understand the guidelines for each section and clarify any doubts beforehand. Following instructions accurately is essential for completing tasks correctly and avoiding unnecessary mistakes.
5. Manage Your Time Effectively
Time management is crucial in the IELTS exam.
Get familiar with the allocated time for each section and plan accordingly. Practice time-bound mock tests to develop a sense of timing and allocate sufficient time for each task.
Avoid spending too much time on a single question or task, as it may compromise your ability to complete the entire exam.
6. Read Instructions and Questions Carefully
Carefully read the instructions and questions in the Reading and Writing sections to understand what is expected of you.
Pay attention to keywords, instructions for formatting, and the number of words allowed. Misinterpreting instructions can lead to errors and loss of marks.
7. Manage Your Nerves and Stay Calm
Nervousness is common on exam days, but it's important to manage your anxiety to maintain focus. Take deep breaths, practice relaxation techniques, and remind yourself of your preparation and abilities.
Confidence plays a significant role in your performance, so stay positive and believe in yourself.
8. Skim and Scan in the Reading Section
Adopt skimming and scanning techniques in the Reading section to quickly locate relevant information.
Skim through the passage to grasp the main idea, and then scan for specific details when answering questions. This approach helps save time and ensures you don't miss crucial information.
9. Take Advantage of the Allotted Preparation Time
In the Speaking and Writing sections, make use of the provided preparation time wisely.
Use the preparation time in the Speaking section, to brainstorm ideas and structure your response. In the other section, create an outline and organise your thoughts before starting to write.
This preparation will help you deliver coherent and well-structured answers and essays.
10. Review and Check Your Answers
Allocate a few minutes to review your answers before submitting your answer sheet.
Check for any errors, incomplete responses, or spelling mistakes. In the Listening and Reading sections, ensure that your answers are correctly transferred onto the answer sheet. Utilise this time to make any necessary corrections to maximise your scores.
Wrapping It Up
Success on the IELTS exam day requires a combination of effective strategies and a calm, focused mindset. By following these 10 expert tips, you can optimise your performance, manage your time effectively, and demonstrate your English language proficiency with confidence.
Remember to prioritise rest and sleep, familiarise yourself with the test format, arrive early, listen carefully to instructions, manage your time wisely, and stay calm throughout the exam.
Skimming and scanning, utilising preparation time, and reviewing your answers are additional techniques that can enhance your performance.
Recommended For You: We have IELTS training centres in Port Harcourt, Abuja, Lagos and the UK. Join the one closest to you with the links below:
We have trained over 35,000 people since 2008. And our data shows that about 96% of our students pass their test on the first attempt with ober 8.0 band score.
Here are some of what our students have to say.
Ceslause Ogbonnaya
2023-01-21
None better in helping you prepare to ace your IELTS!
Wonuola Adenekan
2023-01-21
If you really want Band 8 upward, Bivent is a place to be, not only lectures, they will alsotake you through practicals...... No regret at all. Bivent all the way.
Caroline Olagunju
2023-01-12
I never knew I can pass my IELTS exam ones but through the training I received from Bivent Education Center, I passed my IELTS Examination. Bivent Education Center is the best.
Victoria Ngwalaka
2023-01-10
Sat for my exam just once and the result was fantastic. More than what I needed. Good learning environment, adept method of teaching.very good
Adetoun Otomiyo
2023-01-01
Thanks to Bivent for making my ielts journey a success. I made my cut off in just one sitting
Mabel Macaulay
2022-12-17
Bivent education is highly recommended if you want to pass your ielts exam in one sitting. I scored an overall band 7 after my 2 weeks training. Thank you bivent
Bivent has been extremely wonderful with their qualified tutors. Kudos to them.
margaret omowumi
2022-12-17
Bivent Education is a good place to learn and prepare for your IELTS
Excellent
Google rating score: 4.9 of 5, based on 194 reviews
Hand-Picked For You:
Related Posts