What to Know About IELTS for Students
April 21, 2021

Posted by:

Victoria B. Willie

Category:

IELTS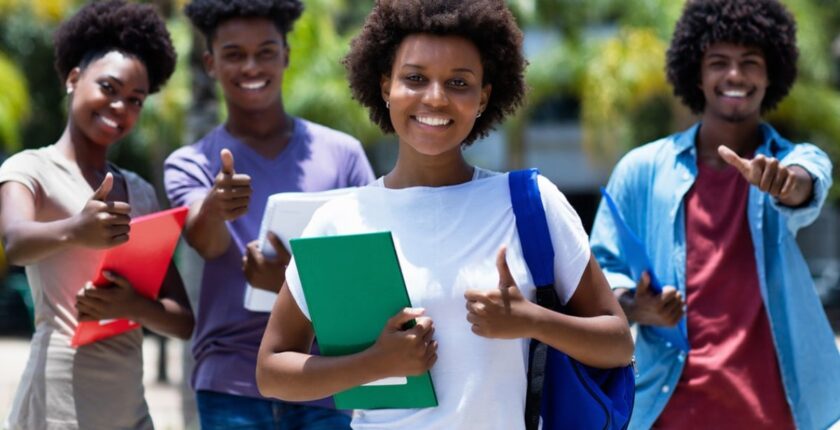 Studying abroad comes with many opportunities. For instance, you get quality education and a job opportunity waiting for you even before you're done. But before you go to the country of your dreams, you have to take an English proficiency test like IELTS for students.
If you'll like to study abroad in any English-speaking country, you have to take IELTS Academic test. It is the IELTS test required for students.
Let's dive in.
Tips on How to Ace IELTS for students
IELTS academic test is for those who want to study in an English-speaking country or carry out registration related to the medical profession. But to ace IELTS for students, you have to understand the requirements and this you can do by checking out the IELTS syllabus.
Notwithstanding, these are the tips to help you ace IELTS for students after you have understood the syllabus:
1. Understand the Test Format
If you're taking IELTS, you have to understand the format in which IELTS Academic will come. For instance, you should expect to write two tasks for the Academic writing section and take the listening, reading and speaking parts of the test.
Furthermore, since your purpose of taking this test is for studies, you have to really impress your examiners to show you have proficient knowledge of English language. And you need the tips on how to pass IELTS with a high band score to go about that.
2. Prepare Adequately
Don't just register for this test and relax. Prepare for it. Read up study materials, practise past questions, attend preparatory classes and take IELTS mock test too. This will help to put you in that frame of mind for the test. These are just few of the things you need to do to achieve your desired band score.
Moreso, if you don't prepare for your test, you'll only be like a farmer who goes to harvest when he never cultivated anything. Hence, you should put in the work before your exam date draws near.
3. Don't Put Yourself Under Pressure
As you prepare for the test, be careful not to set unrealistic goals that'll put you under pressure. Know that sometimes you may not actually get the band score you desire but you could get something close.
Therefore, don't put yourself under pressure. Go for something realistic. However, this doesn't mean you should limit yourself. There are no limits to what you can do, you know.
Before you jump to the exam hall, as you prepare, you should have an idea of how IELTS is scored. This will enable you tailor your preparation to suit the marking criteria. Furthermore, when you practise past questions or take the mock test, you'll also be able to grade your strengths and weaknesses in line with the criteria for scoring.
This doesn't mean you should learn words with the intent of impressing your examiner. You'll only succeed at sounding pedantic and this isn't cool.
Instead, learn new words and master the use of English language to be able to express yourself better in terms of speaking and writing. With this in mind, you'll inevitably impress your examiner and achieve a high band score.
Doing all these will ensure you pass your IELTS for students test and your dreams of studying in a foreign country will be achieved. But first, you really do have to put in the work. And as stated in point #3, one way to prepare adequately is by joining a preparatory class.
At Bivent Education, we take optimum joy in seeing to it that all our students not only pass their IELTS test. We also ensure they do so with a band score that makes it virtually impossible for them not to go abroad.
Join us today so your success in this English proficiency test will be assured.
Learn more about our offerings at The Best IELTS Training Centre
Related Posts