Tips on How to Write IELTS Essay
May 4, 2021

Posted by:

Victoria B. Willie

Category:

IELTS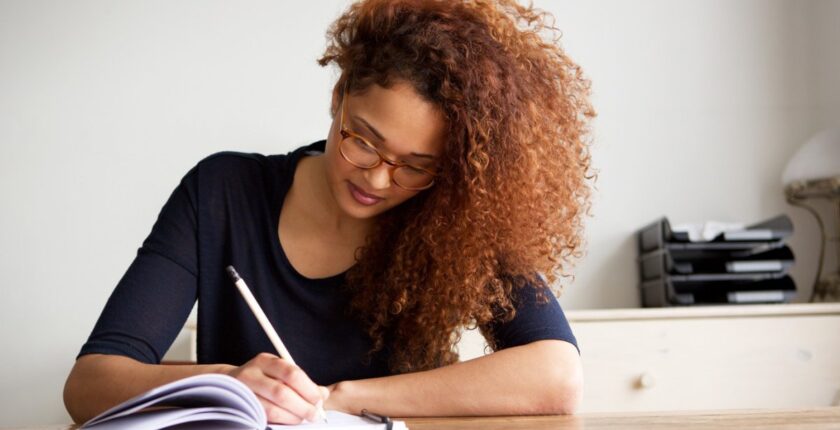 Whether you like it or not, you'll have to write an essay during your IELTS exam. And this essay usually comes under the writing module of the test. Therefore, to ensure you write an impressive essay that contributes to your having a high band score, you need to know how to write IELTS Essay.
Don't know how to?
That's not a problem at all.
Just keep reading this post.
Types of IELTS Essay
Before you see how to write an IELTS essay, you should know the type of essay to expect in this exam. So, here they are:
Causes (reasons) and solutions
Problems and solutions
Agree or disagree
Discuss two opinions
Causes (reasons) and effects
Advantages and disadvantage
The essay you'll be given during your writing task will likely come in any of these formats and it is expected of you to use the tips on how to write an IELTS essay to get a good mark.
How to Write a Good IELTS Essay
To write a good IELTS essay, your introduction, body and conclusion have to be in line with the topic. These tips will help you do it better:
1. Write a Good Introduction

Your essay's introduction is a background statement that basically paraphrases the question and states your objective. It should be short so you can move ahead to other parts of the essay. This is necessary because you have only 40 minutes to write your essay. You won't get extra time if you dilly-dally on one part.
In your introduction, state the topic of the essay with any fact you take from the question. Afterward, state what you intend to cover in your work. For instance, if you're agreeing or disagreeing, mention it in your introduction.
2. Move to Your Body Paragraphs
The body of your essay should be fleshed with details about your stand towards the topic. Each paragraph should contain one idea with enough sentences to support it. For instance, if your first paragraph talks about the benefits of the central in your topic, you shouldn't include the disadvantages in that same paragraph. If you do that, your essay will lack coherence.
Hence, you should always maintain one idea in one paragraph. When it's time to transition to another idea, move to the next paragraph. Let this tip guide how you structure the body paragraphs for your essay.
Moreso, after airing your own opinion as you write, you should also state the other side of your argument. This will show your examiner that you are a balanced writer who knows how to weigh differing viewpoints. While doing this, don't dwell too much on it especially as that isn't the focus of your essay.
For instance, you can include a differing viewpoint with phrases such as:
On the other hand
However, some people hold the view that…etc.
3. Conclude Your Essay
You don't have to write many sentences here. One or two sentences are enough to conclude. When concluding, rewrite the last sentence in your introduction in other words. By so doing, you are summarising the content of your essay without using the same words you used in the introduction.
After reiterating what your essay is about, you can as well give suggestions about how the issue will be in the future or how it can be made better.
So, there you go with the tips on how to write IELTS essay. Are you pepped up to go smash that test? You had better be. But if you aren't, join us at Bivent Education so we can take you through the preparatory process.
Related Posts