What to Know About IELTS Online Classes in Nigeria
May 19, 2021

Posted by:

Victoria B. Willie

Category:

IELTS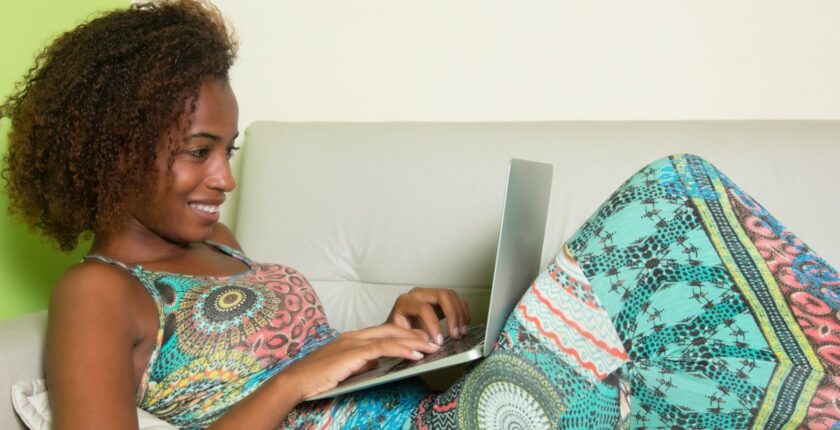 With the rate of insecurity in the country and the existence of the pandemic, it has become unwise to move about unnecessarily. But that is inevitable. We all need to move from one place to another to achieve our goals. And if that goal is to achieve a high band score in your IELTS test, you really don't have to move about to achieve it. With a smartphone and just enough data to last you, you can opt for IELTS online classes in Nigeria.
Yes.
I'm sure that isn't new to you.
I mean, ever since the outbreak of COVID-19 and the universal lockdown in 2020, the education sector has had more virtual classes than the world has ever experienced. Thanks to platforms such as Zoom and Google Meet, you can sit right in your bedroom and attend meetings, classes and even events.
IELTS isn't left out of this.
The pandemic also brought the option of taking IELTS exam at home. And now, if you don't want to step out of your house to go to a physical preparatory centre — for reasons best known to you — opt for virtual classes.
You can also get this at Bivent Education.
If you aren't based in Abuja and you'd like to tap from our repertoire of knowledge, don't let distance be a hindering factor.
Our IELTS online training programme is available for you.
As stated earlier, all you need is a smartphone with a good Internet connection. With that, you'll learn from home all you need to know about IELTS and how to ace the exam.
But before we go into details about IELTS online classes in Nigeria, let's see why you should consider IELTS online training in the first place.
Advantages of IELTS Online Classes
If you choose to attend preparatory classes from the comfort of your home, this is what you will gain:
1. Low Costs
When you opt for IELTS online classes in Nigeria, you save cost. For instance, you save the transport fare you'd have spent to commute to and fro the physical class.
You'll also have little or no need to buy hard copy books since all the materials you need for study will be available for you as e-books.
2. Flexibility
You know, you can always attend virtual classes at the time most favourable for you. And most of the time, there are recordings of each class in case you weren't able to attend any. This way, you can always refer to these recordings whenever you study.
Furthermore, even when you have need to travel, your movement won't affect your preparation for IELTS. Despite your location, you can always have access to the IELTS online classes so long as you have an Internet-enabled smartphone.
3. Convenience
With online classes, you study at your pace without pressure of any sort. You can get access to recordings, important materials and even connect with colleagues anytime you want.
It's a virtual thing.
You can even leave a message for your tutor and get their responses when they are online. All this you do at your own convenience as you enjoy the learning phase of IELTS.
Regardless of these advantages of online classes, you still have to be careful. This is because if not carefully managed, these benefits can become disadvantages to you.
So, if you've chosen to opt for IELTS online classes in Nigeria, you have to double your self-discipline and ensure that you don't take advantage of any of these benefits.
Why Sign Up for IELTS Online Classes with Bivent Education
We are an education and travel company based in Abuja. More than 35,000 people have aced their IELTS, TOEFL, GRE tests and fulfilled their dreams of migrating, studying or working abroad through our tutelage. 
You too can be a part of them.
We understand that you may not be based in Abuja and you need the right guidance as you prepare for your exams. That's why we hold classes via Zoom three times a week — Tuesdays, Thursdays and Saturdays. 
These classes are very flexible as you can join us in the morning and evening, depending on the time that favours you.
Furthermore, our online classes are live, and we usually send recordings of each class to students after every class. This way, when you miss a class, you have nothing to worry about because the recordings will be available for you to consult as you study.
To gain access to our IELTS online classes, register HERE.
Related Posts