IELTS For Work — Everything You Need to Know
May 28, 2021

Posted by:

Victoria B. Willie

Category:

IELTS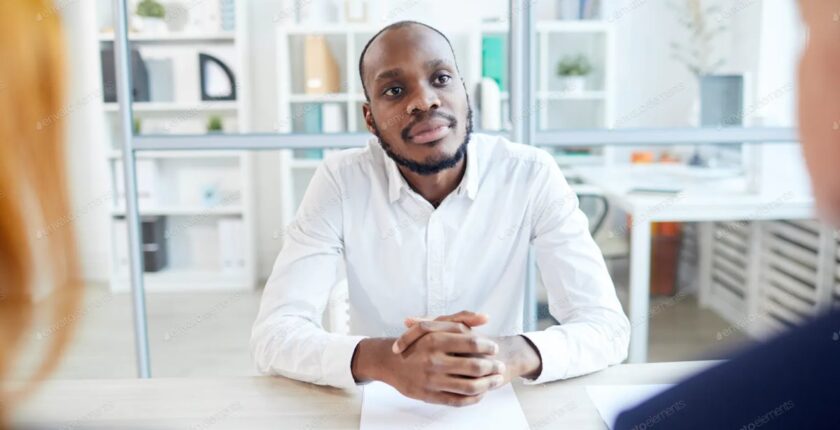 Do you sit and wish you could get a good job, not in Nigeria but in one of the developed countries of the world — let's say Canada? If yes, that's a really good wish. But why do you sit and wish when you can actually stand up and make moves? Let me stop speaking in parables and go straight to the point. Why haven't you taken IELTS for work yet?
Scared?
Afraid that you won't get a high band score?
Or have you already taken IELTS for work but didn't make the mark?
If you answered yes to the questions above, that's no biggie.
Fear won't get you anywhere.
And regardless of the number of times you've sat (or haven't sat) for IELTS, no time is too late to try again.
So, don't sit and wish that you could appear in Canada, work and getting those dollars while the cold makes you miss Nigeria.
How about you learn the ropes of IELTS for work?
Once you do so, you'll smash the test, get a high band score and in no time you'll arrive the shores of your dream country.
Ready?
Let's dive in already.
What is IELTS for Work?
Before we look at IELTS for work, let's go to the basics.
IELTS!
IELTS means International English Language Testing System. It is an English proficiency test required for work, migration and study into USA, UK, Canada, Australia and New Zealand.
This test is recognised by more than 11,000 organizations and institutions around the world. And once you know what you should know about IELTS, it won't be difficult to ace the exam.
Furthermore, IELTS has two main variants. They include IELTS Academic and IELTS General Training.
If your intention of going abroad is to study, opt for the Academic variant. But since you're reading this post, I guess your intention of going abroad is for work.
Hence, the General Training variant is the IELTS test for work.
IELTS General Training
This IELTS test serves to ascertain how proficient you are at speaking English language using workplace and social context.
You need it if your aim is to:
work or embark on work-related training in an English speaking country
find a better job in your own country
move to an English-speaking country
study at below degree level (secondary school)
Furthermore, there are four modules of the General Training test which is IELTS for work. They include listening, reading, writing and speaking.
While listening and speaking are usually the same for both IELTS Academic and General Training, reading and writing are different.
IELTS for Work — Reading
The syllabus for reading under General Training requires you to read passages taken from materials you come across every day. These materials include company handbooks, newspapers, magazines, books, notices, advertisements, and guidelines.
IELTS for Work — Writing
There are two tasks under this module of IELTS for work The tasks here are on topics of general interest.
For task one, you have to write a personal, formal or semi-formal letter about a particular situation which you'll be given. Depending on the instructions stated, you are expected to either request information or explain a given situation in your letter. 
In the same vein, for task two, you'll have to write an essay that responds to a problem or argument. 
You can make your essay personal. Just make sure you buttress your opinions with relevant examples.
How to Ace Your IELTS for Work
To achieve a high band score in your IELTS exam, you need the right mindset and guidance. You have to also put in the work by studying and practising past questions and IELTS mock tests.
At Bivent Education, we do the above. We put you in the right frame of mind, guide you and provide you with the necessary tutelage to begin your journey to success.
Distance is never a barrier with us because you can as well sign up for our IELTS online classes and learn from the comfort of your home.
There's only one way to experience this.
Join our preparatory class right away so you can ace your English proficiency test and achieve your dreams of working abroad.
Related Posts