How to Improve Your Score in IELTS Writing
January 20, 2021

Posted by:

Bivent Services

Category:

IELTS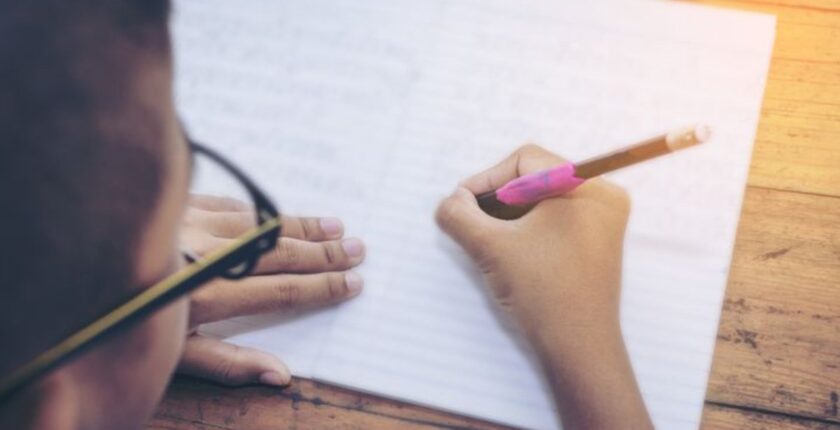 To achieve a high band score in IELTS, you need to do well in the four modules of the test. That is, your writing, speaking, listening and reading all have to be excellent before you can be graded as a proficient user of the language. And since our goal is to ensure you ace this test, we bring to you tips on how to improve your score in IELTS writing.
What is IELTS Writing Test
This is simply one of the four modules of IELTS that requires you as a test taker to write. It differs for both the Academic and General Training formats of IELTS. Furthermore, according to the IELTS syllabus, this component contains two tasks for the two formats.
How to Improve Your Score in IELTS Writing
1. Practise Writing Before the D-Day
Before the day of your exam, it is quintessential that you practise writing. This must be done with a pencil and paper so you can get accustomed to it. It will also help you improve on your writing skills and speed.
In addition, practise writing up to 250 words. This is because if your article is less than 250 words, it may affect your score. Therefore, it won't be a bad idea to count your words while you practise. You won't have enough time to do this in the exam hall.
2. Time Yourself
Usually, you are given 60 minutes to do this module but it is advisable you finish up within 40 minutes. However, if you haven't programed yourself for this, you may not achieve it.
Hence, you have to practise timing yourself for every segment of your writing test. As you practise writing, set a time limit for every task you want to achieve. Let it be at the back of your mind that everything you have to do should be done under 40 minutes. This way, you get used to it and on the day of your test, you have time to double-check your work before submission.
3. Practise with Past Questions
This will help set the ambience of IELTS test. You'll become familiar with the pattern the questions come and understand what it takes to answer them even before to you meet your own questions. This is one tip you shouldn't discard on how to improve your score in IELTS writing.
4. Imbibe Formal Writing
For IELTS academic, your writing should be formal. Slangs, colloquialism and other forms of informality is not acceptable. If an examiner comes across such in your writing, they will give you a low score.
Hence, for the academic format, avoid writing in a chatty manner and be as formal as possible. Moreover, do not use contractions such as 'don't, won't, can't, they're, we'll', etc., in your writing. They aren't formal and should be avoided.
Proper punctuation goes beyond placing a full stop or question mark at the end of a sentence. You need to know how to use semi-colon, comma, colon, dash, etc., and other punctuation marks correctly to make your writing more sophisticated. This will not only make your writing readable but will also award you more marks.
6. Know How to Form Paragraphs
As a rule of thumb, you should discuss all new points in new paragraphs. Don't keep two different points in one paragraph. Discuss one and take the other to a new paragraph using transition words. You should always have a paragraph for the introduction, the body of your work and then your conclusion.
7. Maintain Neutrality
Another tip on how to improve your score in IELTS writing is to maintain neutrality. Try not to inject your opinion into your writing. Do not use words that give you off as angry, uncertain or overconfident.
For instance, instead of saying:
I abhor some of the customs of the Ibibio tribe.
You could say:
Some of the customs of the Ibibio tribe have drawbacks.
As you attend your preparatory classes, be sure to adhere to these tips on how to improve your score in IELTS writing. If you need a guide to walk with you through the process, join us at Bivent Education. Your success is our success and that is why we regularly share relevant content that'll help you come out with flying colours.
Related Posts