How to Get a High Band Score in IELTS Reading
January 25, 2021

Posted by:

Victoria B. Willie

Category:

IELTS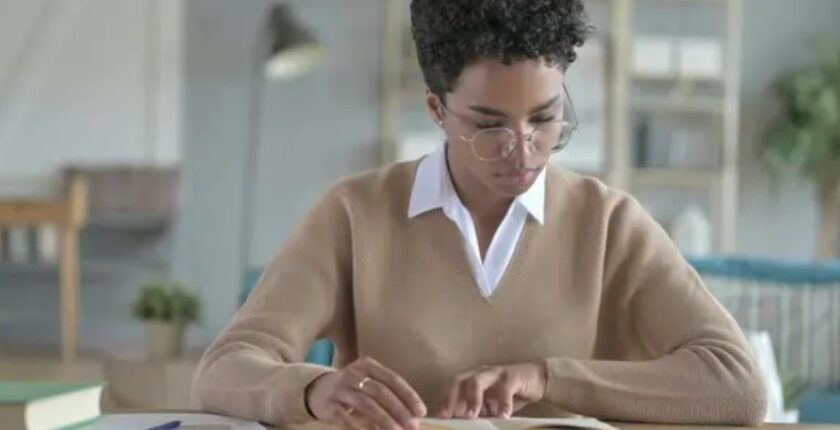 Is the date of your IELTS test fast approaching? You must be preparing hard for it. If that's the case, why don't you add these tips on how to get a high band score in IELTS reading to your study routine?
What is IELTS Reading?
This is a module of IELTS exam that assesses how you, the test taker, understand passages written in English language.
You are expected to take the reading test in 60 minutes. While an hour seems like so much time, don't be surprised to know that many people still complain of not having enough time to read and answer the passages in this section.
The solution therefore is to use these tips on how to get a high band score in IELTS reading. It involves reading tips that will help you answer the questions before you run out of time.
How to Get a High Band Score in IELTS Reading
Unless you're a fast reader, you are likely to run out of time if you completely read the passage before proceeding to answer the questions.
Therefore, if you really want to get a high band score in your IELTS reading test, you have to use these tips:
1. Practise Reading Before Your Exam Day
Read articles and other lengthy pieces before you take your test. This will help you hone your reading skills. However, you have to ensure the articles you're reading are according to IELTS standards. You can check the past questions for some of them.
It is important you do this months before your exam.
2. Skim
This involves reading parts of a passage to have an idea of its central message. This is an essential reading skill you have to practise before the date for your exam approaches.
To skim, do the following:
Read the first sentence in each paragraph in the passage under four minutes.
Skim other sentences in the paragraphs and take note of important words and phrases as you do so. These important words may be terms, dates, concepts, names of people or steps involved in an activity.
Title each paragraph with a name that gives a hint about the central idea it contains. This will help you identify the paragraphs easily when you begin to answer the questions. .
3. Scan
This is a reading technique that involves looking for important words or phrases in a passage. Scanning takes more time than skimming, especially if the passage is really lengthy.
To scan, do the following:
Focus on questions whose answers you can easily find in the passage. For example, capitalised or Italicised names, numbers and dates. This way, you save time before looking for the answers that are difficult to find.
However, as you do this, if you come across answers that are difficult to find, don't forget to write them down too.
Questions do not always come in the order of the passage. As you scan, you may come across the answer to question three before question one. What then do you do? Write down the answers as you see them.
Most of the time, ideas in a passage are written in a chronological order. That is, one point leads to another before the conclusion. Take note of this sequence as you read. It will help you locate the paragraph that has the answer to a particular question.
4. Understand the Question Types
You also have to familiarise yourself with the type of questions you're likely to come across in IELTS reading. Some of the questions may come in the form of Multiple Choice, Yes/No, Table, Sentence Completion, Short Answer/Summary, True/False/Not Given, Matching format or a Diagram.
Understanding the question types will give you an idea of the IELTS examiner's expectations, the fields of study the passage may cover and other important techniques required to answer correctly.
5. Your Answers Must Be in Correct English
Regardless of how you practise the tips in this post, if your answers are written in wrong English grammar and vocabulary, you will thwart your chances of having a high band score. Hence, you should always endeavour to express your answers with the right words as clear and concise as possible.
Now that you know the tips required to ace the reading component of IELTS, you should start putting it into practice already. So, go ahead and continue with your preparatory classes and rest assured that success is yours.
Related Posts