What to Know About IELTS Syllabus 2021
December 2, 2020

Posted by:

Victoria B. Willie

Category:

General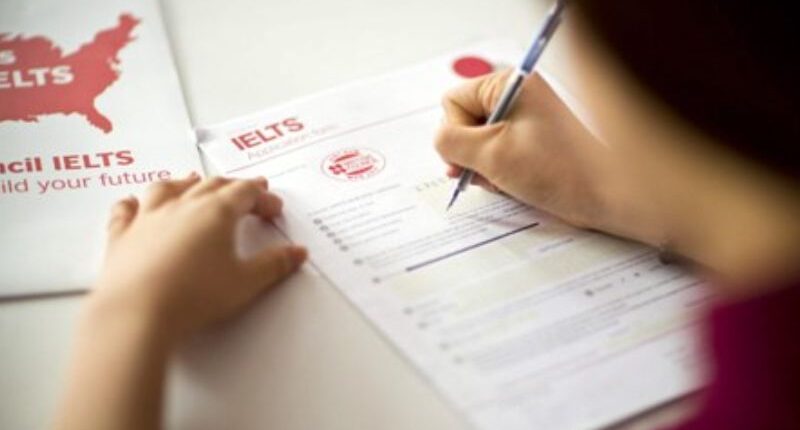 Just like every other examination, your preparation for IELTS has to be in line with the syllabus. If the reverse is your case, you prepare in vain. Nonetheless, if you aren't sure about IELTS syllabus or you don't know it at all, this post will enlighten you on the subject.
So, sit back and read.
IELTS Test and Its Formats
The International English Language Testing System (IELTS) is an English proficiency test. Its sole aim is to assess the language proficiency of people who desire to work, study or migrate to the UK, US, Canada, New Zealand and Australia.
This test has four modules— Listening, Speaking, Reading and Writing. And it has two major formats which are IELTS Academic and General Training Test. For both test, listening and speaking are usually the same. However, the subject matters of writing and reading differ depending on which test format you are taking.
If you intend to go for higher studies in any of the aforementioned countries where IELTS is required, you take the IELTS Academic test.
Conversely, if your intention is to gain work experience, migration or for your secondary education, you'll have to take the General Training Test.
Moreover, the duration for the test is 2 hours and 45 minutes. And you have to ensure you have privy knowledge of IELTS syllabus to guide you as you study so you can ace the test.
Breakdown of IELTS Syllabus
1. IELTS Syllabus for Listening
It is usually the same for Academic and General Training. It comprises four sections, 40 items to be answered under 30 minutes. Each question carries 1 mark.
The first section is a conversation between two individuals on everyday social context topics. It could be on anything such as organising an event or planning a trip. The second section is a speech or monologue. That is, you'll only hear one speaker discuss a topic which could be a service prodvided, a public event, etc.
The third section is a conversation among four people in an academic context. Their discussion may be about a course or anything educational. Finally, the last one is a monologue on an academic subject. It could be an academic lecture.
You can only listen to each section once. However, to aid you when answering the questions, it is advisable that you take notes while listening.
For this section, you'll have to write your answers on your question paper. At the end of the test, you'll be given ten minutes to transfer your answers into your answer booklet.
2. IELTS Syllabus for Reading
This module has three sections with 40 questions. Based on IELTS syllabus, this section aims to assess your reading skills.
Furthermore, there are 13-14 questions in each passage. And the passages and questions differ for both Academic and General Training.
• Reading (Academic)
Here, examiners judge you on how you are able to read details, skim, understand logical arguments, get the crux of a given piece of information and recognise the writer's opinion.
There are three text passages with different questions under this section.  After reading passages, you'll have to answer questions on summary writing, sentence completion, multiple-choice, short answers, matching information, headings, etc.
The texts are usually taken from newspapers, books, magazines and journals. Moreover, they are written for a non-specialist audience in different styles such as argumentative, narrative or descriptive.
You have 60 minutes to answer the questions and each question carries 1 mark.
• Reading (General Training)
The IELTS syllabus for reading under General Training requires you to read passages drawn out from materials you encounter in an everyday English speaking environment. These materials include books, advertisements, magazines, notices, newspapers, company handbooks and guidelines.
3. Writing
This module differs for both Academic and General Training. According to the IELTS syllabus, this module contains two tasks for both IELTS formats.
• Writing (Academic)
The topics under the Academic test for Writing are of general interest fit for those seeking professional registration. They are also suitable for candidates planning undergraduate and postgraduate studies abroad.
For task one, you'll be asked to look at a diagram, chart, data, maps, graph or table to present or describe the information in your own words. This should be in at least 150 words.
Task two requires at least 250 words. You'll be given a point of view, argument or problem and asked to provide general factual information, justify an opinion, present a solution, evaluate ideas and evidence, etc. The topic cut across a number of topics such as Technology, Immigration, Environment or Culture. In addition, your arguments should be buttressed with relevant examples.
All responses to both tasks must be written in a formal or academic style.
• Writing (General Training)
The tasks here are based on topics of general interest. For task one, you'll be given a situation and asked to write a letter. In your letter, you either request information or explain a given situation. The letter may be personal, formal or semi-formal.
Similarly, for task two, you'll have to write an essay responding to a problem, viewpoint or argument. Your essay here may be a bit more personal than the one in the Academic format. Furthermore, you should buttress your opinions with relevant examples.
4. IELTS Syllabus for Speaking
This module consists of three parts that require a face-to-face oral interview with an examiner who will record your answers. The aim is to test your spoken English skills. This test will take about 11-14 minutes.
For part one, the examiner will ask you general questions about yourself. The questions will also contain familiar topics, such as family, work, home, interests, hobbies and studies. This part is to last for about four or five minutes.
For part two, you'll be given a flashcard that contains a particular topic which you have to speak on. You won't just start speaking at once as you'll have a minute to prepare. After the brief preparation, you'll have to speak for about two minutes. Afterwards, the examiner will ask you questions on the topic you spoke about.
For part three, you'll be asked deeper and abstract questions related to your topic in part two. This part may last up to five or six minutes as you'll have to delve deeper into issues revolving around your topic.
You are expected to use neutral English while answering the questions under the Speaking component. Don't even try to fake accents. Be natural.
Now that you know what comprises IELTS syllabus and more, keep on studying so you can get a high band score. If you don't know how to prepare for IELTS, attending a good preparatory class will show you the way.
Related Posts