6 Helpful Tips for Improving Your IELTS Score
December 8, 2020

Posted by:

Victoria B. Willie

Category:

IELTS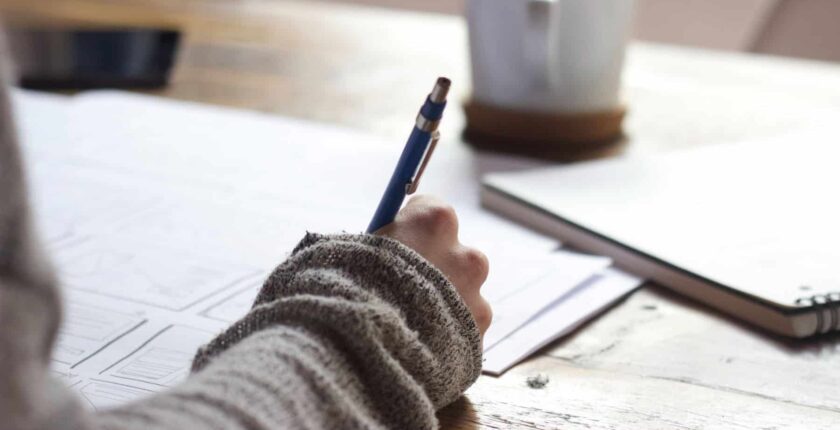 The first step to get to Canada for study, work or migration is passing IELTS with a good band score. If you're like most students, you'll most definitely be under pressure to pass this test as the fulfillment of your dreams depends on it. And because we're in support of your goal, we've brought to you helpful tips for improving your IELTS score.
Do go through this list and learn the tips. You probably must have known some of them already. But if you haven't, it's not too late to implement these tips. They'll ensure you do well in the four modules of this test. And when that happens, you have an impressive overall IELTS score to fulfill your dreams of going abroad.
6 Study Tips for Improving Your IELTS Score
Every test taker's objective is to write an exam just once and ace it. If this is your goal too, then you must be ready to put in the work so you can yield your dividend. But we must admit that getting the right scores you need on each module is daunting. You'll have to sacrifice your leisure time to study and study and study which is good. To help you augment your scores in each section, here are tips for improving your IELTS score.
They've proven helpful to those who use them. And if you really do want to ace this test with a high band score that'll make you eligible for your dream country or school, you have to start using these tips too. They are:
1. Always Follow Instructions
It is important that you read instructions before answering questions. In fact, this is the first thing you should do when you see your questions. This is because, for instance, some reading tasks may instruct that your answer should be written in your own words. If you don't read instructions and go ahead to answer the questions in the words used in the passage, you'll have to face the penalty.
Therefore, reading instructions will let you know if you're on the right track or not. Moreover, some instructions may need you to meet a particular amount of words. Thus, to successfully ace the task, you have to also meet the minimum word requirement without filling up your writing with superfluous words. The only way to be sure of this is by reading instructions.
2. Be Time Conscious
Always remember that you don't have all the time in the world when writing this examination. In fact, there's usually a time limit for each section. For your "safety", always follow the suggested timing for each section. You can quickly move to tasks that have more points. For example, since task two usually has more points than task one, be sure you cover it on time.
In addition, don't spend time trying to understand every word you see in each of the sections. You don't have time for that at all. If you spend time trying to understand words in a section, you won't have enough time to complete other sections.
3. Let Examples Guide You
If your reading section has examples, use the sample answer to come up with answers for the actual questions under this module.
In the same vein, use the example provided in the listening module to familiarize yourself with the speakers, sounds and settings. This way, you'll see it'll be a bit easier for you.
4. Draft Before Actually Writing
Before jumping to pour out your answers for the writing section, pause and write a draft first. This draft will serve as an outline to guide you lest you should make mistakes when you write. It'll give you room to organise your thoughts carefully before dropping it for your examiner. And once you draft an outline, you'll express your opinions and ideas better as they won't be jumbled.
While at this, be sure to always review your essay questions and cross-check your writing. In addition, don't forget to check grammar and spellings when you transfer your answers to your answer booklet.
5. Make Eye Contact When You Speak
This is for the speaking section. Do not make the mistake of speaking to the equipment used for recording. When your examiner asks you questions, make eye contact with them as you answer. It's not the equipment that's examining you, always remember.
Furthermore, if your answer to any question they ask you is yes or no. Don't just say "yes" or "no" and stop there. Go further a bit. That is, give a little explanation for your response.
6. Pay Attention While Listening
The listening section most times follows the order of information the recordings present. And as such, you have to pay adequate attention while listening. You should only focus on questions that relate to the part that you are currently listening to. This way, you don't get lost along the line and you save time too.
You should also use the short time they give you in between recording sections to prepare your answers to the questions. Remember, the goal is to write well while meeting the time limit. So don't waste time at all. Let every second count.
However, this doesn't mean you should jump at questions once you are given. Take your time but do not over-dwell on it.
IELTS wasn't created to frustrate your chances of going abroad. Its purpose is to test how effectively you communicate. If you found these helpful tips for improving your IELTS score indeed helpful, you can join us in our preparatory classes so we can work and walk with you through this process.
Related Posts