4 Easy Tips on How to Immigrate to Canada from Nigeria Successfully
March 15, 2021

Posted by:

Victoria B. Willie

Category:

General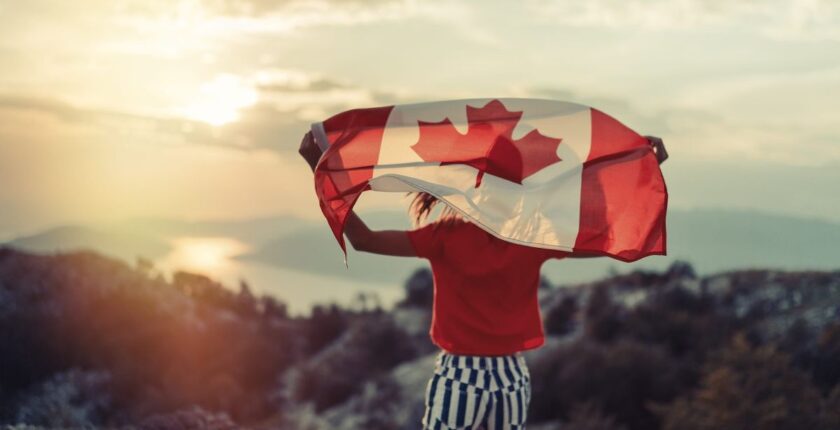 If you ask ten Nigerians if they would like to migrate to Canada, there is a likelihood that eight, if not all of them, would say yes. The number of Canadian immigrants from Nigeria has skyrocketed over the last five years. And a trip to social media will show you that many other Nigerians are planning to japa too. If you are one of them, your first step to moving out successfully is to know how to immigrate to Canada from Nigeria.
If you don't know, you'll have ample knowledge after reading this post.
So, keep reading as we show you how to immigrate to Canada from Nigeria successfully.
Why Immigrate to Canada?
The Nigerians who want to or have already migrated to Canada do so for one major reason: to seek greener pastures. Because it is no new fact that the opportunities in Nigeria are way limited than those in developed countries.
They go for work or education purposes or simply for migration. And Canada also has a stable polity and economy with a standard educational system. This makes it one of the major go-tos for Nigerian immigrants.
How to Immigrate to Canada from Nigeria
The following are the Canada immigration programmes that you can use to migrate from Nigeria to Canada:
1. Family Immigration Class
If you have family members who are already citizens or permanent residents in Canada, you can apply for immigration using this programme.
The family members that can be sponsored under this programme for immigration to Canada from Nigeria include:
Parents
Spouse
Dependent children
Conjugal partner
Orphaned or under 18 siblings, nephews or nieces, granddaughters or grandsons who are not married or in a common-law relationship
Common-law partner
Accompanying relatives of the above (for example, spouse, partner and dependent children).
Requirements for Family Immigration Class
Moreso, to be a sponsor under this immigration programme, you need to meet the following criteria:
You must be 18 years or above.
You must be able to provide financial support for your conjugal, common-law partner or spouse for three years from the date they gain permanent residence.
If you are sponsoring a dependent child, you will provide financial support for them for ten years or up until they are 25 years old.
You and the relative you're sponsoring must sign an agreement that states that you will provide financial support for them. And they also will make move to support themselves financially.
2. Express Entry
This is the most popular programme that is used to migrate to Canada from Nigeria. It is also the fastest one for people who wish to move to Canada and get permanent residence.
If you have a university degree with work experience and you are also moderately proficient in English or French, you are suitable for this programme. You can as well submit any of these applications under the Express Entry program:
Federal Skilled Worker (FSW)
Federal Skilled Trades (FST)
Canadian Experience Class (CEC)
Requirements for Express Entry
To go through Express Entry, you'll need to:
Submit your profile and enter Express Entry Pool.
Receive an Invitation to apply if you meet the minimum points requirement.
Submit an application in 60 days.
Get a decision in target processing duration of six months.
Move to Canada if successful.
3. Canada's Start-up Visa Programme
This one is particularly for entrepreneurs with innovative business ideas. You can migrate to Canada and use your innovative ideas to better their economy. Furthermore, this programme will connect you to investors in the private sector who will establish your start-up.
If you are qualified, you can enter Canada on a work permit that your designated Canada-based investor supports. And once your business begins to thrive, you will be granted permanent residence.
Requirements for Canada's Start-up Visa
Your business must be qualified.
You must be proficient in English or French at the minimum Canadian Language Benchmark of level 5.
You must have transferable settlement funds.
You must have a commitment certificate and a letter of support from your designated entity which could be an angel investor, venture capital fund or business incubator.
If your designated entity is an angel investor, they must invest a total of $75,000 into your qualifying business.
If it is a venture capital fund, they have to invest at least $200,000 into your qualifying business while a business incubator has to accept you into its business incubator programme.
Requirements for Business Ownership
For your intended business to qualify for this visa, it has to meet the following criteria:
It must be incorporated and run in Canada.
You as the candidate must own at least 10% of the voting rights in your corporation.
Nobody else can hold 50% or more of the voting rights in the corporation.
4. Provincial Nominee Programme (PNP)
This programme is based on Canada's 13 provinces and territories. Each of them has their immigration programmes just as how they have their different economies and populations.
If you wish to work or study in any of these provinces, the PNP programme is there for you. Through PNP, Canadian provinces and territories can suggest economic-class immigration candidates who will meet their labour market needs.
Furthermore, apart from Quebec and Nunavut, most Canadian provinces and territories have at least one provincial nomination stream that is linked to Express Entry. This means you can speedily process your immigration if you are nominated for PNP.
Now that you know how to immigrate to Canada from Nigeria, which programme are you settling for? Whichever one you choose, remember you need to ace an English proficiency test to prove you have an understanding of the language.
If IELTS is the test you choose to write, Bivent Education can help you achieve a band score of 8 and above if you join our IELTS preparatory centre right away.
Related Posts