How to Get a Foreign University Placement
March 19, 2021

Posted by:

Victoria B. Willie

Category:

General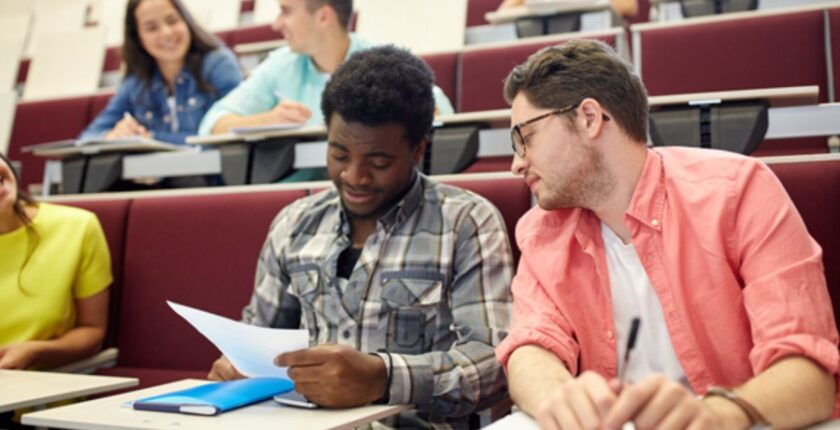 If you're going abroad for studies so you can easily find a good job, a foreign university placement can help you achieve that.
Wondering how to go about it?
It's all in this article.
Let's dive in.
What is a Foreign University Placement?
A placement is an extended work experience assignment or internship which may form part of your course at the university. A placement also involves matching a person with a job. But for the purpose of this article, it is more about the first definition.
Why Get a Foreign University Placement?
1. For Employment Sake
Doing a placement while studying your course gives you an opportunity to learn and gain work experience. This in turn will make you more employable so when you graduate and enter the labour market, you'll have no issues finding a job.
2. It Helps You Build Network
An industrial placement can help you build a network of people in your industry. It is an opportunity to meet new people and establish a cordial relationship with them. This relationship can as well help you get a job when the time comes.
3. Early Experience of You Chosen Career
A foreign university placement offers you a pre-experience of your chosen career. You'll be able to put the theory your lecturers teach you into practice.
You'll take up challenging but interesting tasks and responsibilities too. This way you can easily weigh your options and decide if it is what you really want.
4. You Can Get a Better Final Degree
When you get to your final year, a placement can help you get a better degree. This is because a placement year can give you inspiration for your dissertation and final year project.
It can also help you gain more soft skills like working with a team or solving complex problems. These are invaluable professional and academic skills that will in turn increase your employability.
How to Get a Foreign University Placement
The following are the steps on how to get a university placement.
1. Go For a University that Offers One
Not all universities offer a foreign university placement. And as such, you need to ensure the university you have in mind offers one.
To do this, you may have to email the university or explore their website to ascertain if they offer one.
2. Figure Out the Type of Company You'd Like to Work For
After settling for a university that offers placement, you need to decide on the company you'd like to work for.
Some universities collaborate with companies to offer placements. You can find this on your department's website. However, if your dream company isn't affiliated with your department, you can as well go ahead and reach out to them.
So long as the company is relevant to your course of study, your university will approve of it. But you must be ready to fill more forms.
3. Know What You Want to Do While on a Placement
This includes deciding on the type of work you'd like to do. Would you love to be a research assistant or you'd like to intern.
If your choice is to be a research assistant, then you'll mostly work with academics. On the other hand, if your choice is to be an intern, you'll have an opportunity to work and learn while on the job.
Furthermore, it is important that you really consider this. Because you will be spending one full year of your life on your foreign university placement. It really should be worth your time and energy.
If you are confused on the type of job you'll like your foreign university placement to be, think about:
Why you want to work in such company in the first place? Is it because you want to make money getting a professional overview of your chosen career? Or do you simply want to gain some work experience alone?
How tedious do you want your university placement to be? Do you want something that won't be cumbersome while you gain work experience? Do you want something that you'll have to work hard on to get the most of it?
Decide on this before applying.
4. Work on Your CV
Getting a university placement is similar to getting a job. And as such, you need an impressive CV for it. You have to be up-to-date on the current trends in writing a CV and cover letter. No company will accept a mediocre curriculum vitae.
In addition, you have to start your application process early. This will enable you adapt your placement to suit the job's specific needs.
Once you submit your CV online or via email, you may be contacted for an interview. The interview is basically to determine if you are suitable for the role.
Hence, you really have to prepare for your interview to prove that you are the best candidate for the placement.
 Know what to wear to an interview so you don't appear inappropriately dressed. Make sure you familiarise yourself with some interview questions and likely answers too.
Hopefully, after every stage of the application, you'll get a foreign university placement. And once this happens, you need to accept the company's offer. It could be through a phone call or email or perhaps, a physical meeting.
You may also want to negotiate working hours with them. But whatever you do, don't dilly-dally as other students may be waiting to jump on this opportunity.
Before you learn how to get a foreign university placement, you first need to get into a foreign university. And to do this successfully, you need to write an English proficiency test and come out in flying colours.
If IELTS is your choice, we can help you achieve this if you join our preparatory classes right away.
Related Posts