5 Tips for Passing the IELTS Writing Test In Nigeria
August 18, 2023

Posted by:

Bivent Services

Category:

IELTS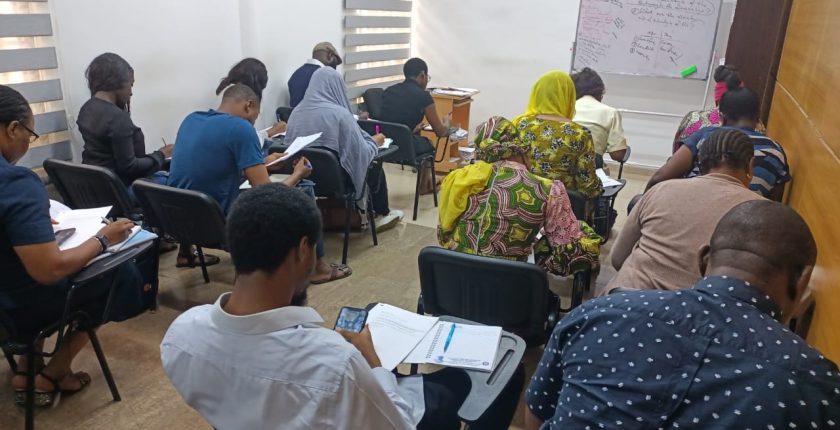 Learn how to pass the IELTS writing test in Nigeria. Use our expert guide to prepare and ace the exam in a sitting. Our students have passed the IELTS test with an 8.0 average band score since 2018.
The IELTS Writing test assesses your ability to express yourself in written English.
Whether you're taking the Academic or General Training module, achieving a strong writing score can significantly impact your overall IELTS results. To help you excel in the writing test, we've compiled five essential tips that will boost your chances of success.
So, let's begin.
1. Understand the Task Types
Before you even begin practicing, take the time to understand the different task types in the IELTS Writing test.
For the Academic module, Task 1 typically involves describing visual data, such as graphs or charts, while Task 2 requires you to write an essay on a specific topic.
In the General Training module, Task 1 asks you to write a letter, and Task 2 is an essay as well. Knowing the task requirements is the first step toward effectively addressing them.
2. Plan Your Responses
Effective planning is key to producing well-structured and coherent essays or responses.
Spend a few minutes brainstorming ideas and organizing your thoughts before you start writing. Create a rough outline of the main points you want to include in each paragraph.
This initial planning will streamline your writing process and result in a more organized piece.
3. Focus on Coherence and Cohesion
Coherence refers to the logical flow of your writing, while cohesion involves the smooth connection of ideas and sentences. To enhance coherence, ensure that each paragraph has a clear central idea and that your ideas progress logically from one paragraph to the next.
Use transition words and phrases to improve cohesion, helping readers follow your train of thought effortlessly.
4. Develop Strong Arguments and Examples
In Task 2 essays, supporting your arguments with relevant examples is crucial.
Illustrate your points with real-life examples, statistics, or personal experiences. Your ability to provide convincing evidence demonstrates your depth of understanding and critical thinking skills, both of which are valued in the IELTS Writing test.
5. Proofread and Edit
Don't underestimate the importance of proofreading and editing your work.
After you've written your essay or response, take some time to review it for grammatical errors, spelling mistakes, and clarity. Check sentence structure and ensure your writing is concise and to the point.
A well-edited piece reflects your attention to detail and can improve the overall quality of your writing.
Bonus Tip: Practice Regularly
While not part of the top 5, consistent practice cannot be stressed enough.
Regular practice is the foundation of improvement. Write essays and responses on various topics, simulate test conditions, and time yourself. Review your practice work to identify areas for enhancement, whether it's vocabulary usage, sentence structure, or argument development.
Wrapping It Up
Success in the IELTS Writing test depends on several factors, including understanding the task types, effective planning, coherence and cohesion, strong arguments and examples, and thorough proofreading.
By incorporating these factors into your writing preparation, you will be well on your way to achieving a high score on the IELTS Writing test. Remember that improvement takes time, so be patient and persistent in your efforts. With dedication and practice, you will be better equipped to excel in this important component of the IELTS exam.
And don't forget to pay attention to these other IELTS Writing tips:
Read widely and often to improve your vocabulary and grammar.
Practice writing essays on a variety of topics.
Get feedback on your writing from a qualified teacher or tutor.
Take practice IELTS Writing tests to get a feel for the format of the exam.
Stay calm and focused on the day of the exam.
Related Posts