4 Top-Rated IELTS Exam Preparation Software
August 16, 2023

Posted by:

Bivent Services

Category:

IELTS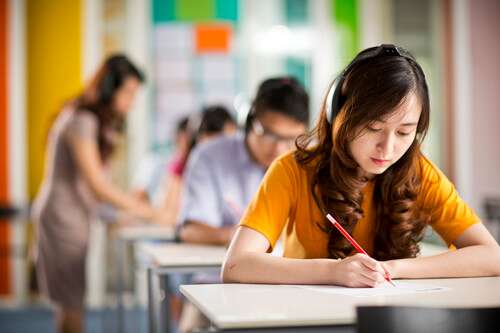 Looking to improve your IELTS score and you're stuck on the way forward? This blog post uncovers top-rated IELTS exam preparation software that can help you ace your exam in a sitting.
Preparing for the IELTS exam requires focused practice and comprehensive study materials.
In the digital-first world, there are various IELTS exam preparation software options available to help you sharpen your skills and increase your chances of success. Here are four top-rated IELTS exam preparation software programs that have garnered positive reviews from test-takers:
Magoosh is a well-known name in the realm of test preparation, and its IELTS Prep software is highly regarded.
The platform offers comprehensive video lessons, practice questions, and mock tests for all sections of the IELTS exam. Magoosh's adaptive learning technology tailors the content to your strengths and weaknesses, ensuring efficient and targeted preparation.
Magoosh IELTS Prep has a mobile app and a user-friendly interface, making it a convenient choice for busy test-takers.
IELTS Liz provides an array of free IELTS preparation resources, including video lessons, practice tests, sample answers, and tips from an experienced IELTS tutor.
While it's not a traditional software program, the IELTS Liz website is a treasure trove of valuable information. Many test-takers appreciate the straightforward explanations and real-life examples provided by Liz, making it an excellent supplementary resource alongside other software options.
Similar to IELTS Liz, IELTS Simon is a website run by an experienced IELTS tutor named Simon.
His website offers valuable insights into the IELTS Writing and Speaking sections, with sample answers, vocabulary tips, and strategies. While not a comprehensive software package, Simon's approachable style and practical advice have helped many test-takers improve their scores in specific areas.
The British Council is one of the creators of the IELTS exam, and their "Road to IELTS" software is a highly regarded preparation tool.
It offers both free and paid versions, with the latter providing more extensive practice materials.
The software includes interactive activities, practice tests, and videos, focusing on all four sections of the exam. With its official connection to the IELTS creators, Road to IELTS is a trusted resource for many aspiring test-takers.
Wrapping It Up
Choosing the right IELTS exam preparation software depends on your learning preferences and needs.
Each of these top-rated options provides valuable study materials, practice resources, and expert guidance. Whether you prefer adaptive learning, comprehensive video lessons, or supplementary resources, these software programs can help you refine your skills and boost your confidence as you approach the IELTS exam.
Remember that consistent practice and a strategic approach are essential components of effective IELTS preparation.
FAQs
What is IELTS exam preparation software?

IELTS exam preparation software is a tool that helps students prepare for the IELTS exam. It typically includes practice tests, interactive activities, and video lessons.

What are the benefits of using IELTS exam preparation software?
There are many benefits to using IELTS exam preparation software. It can help you:

Learn the format of the exam
Practice answering different types of questions
Improve your English skills
Track your progress
What are some of the most popular IELTS exam preparation software programs?
Some of the most popular IELTS exam preparation software programs include:
Cambridge IELTS Practice Tests
Barron's IELTS
Magoosh IELTS
ieltsliz.com
Road to IELTS by British Council
How do I choose the right IELTS exam preparation software for me?
When choosing IELTS exam preparation software, it is important to consider your learning style and needs. Some factors to consider include:
The format of the software
The types of questions included
The level of difficulty
The price
How can I use IELTS exam preparation software effectively?
To use IELTS exam preparation software effectively, it is important to:
Set realistic goals
Create a study schedule
Practice regularly
Track your progress
Get feedback from others
Related Posts