SAT or GRE: Making the Right Choice for Your Academic Journey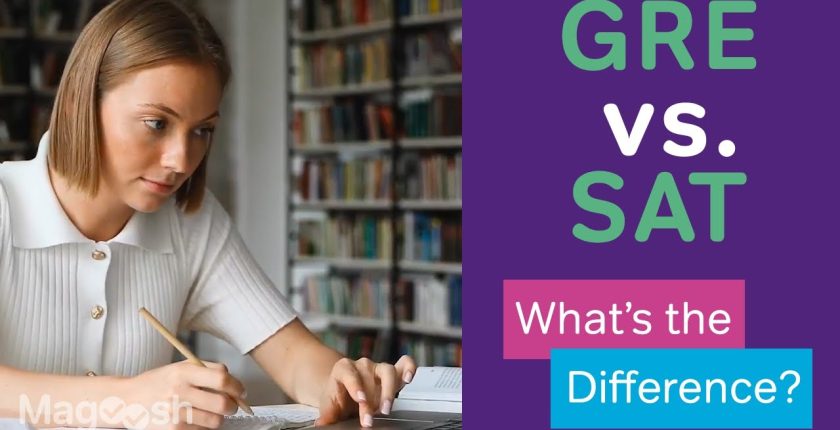 Determine which standardized test is right for you with this comprehensive guide to the SAT and GRE. Compare test formats, content, and scoring, and learn about the factors to consider when making your decision.
The decision to pursue higher education is both exciting and pivotal.
As you embark on this journey, you'll encounter various standardized tests that play a crucial role in your application process. Two prominent exams are the Scholastic Assessment Test (SAT) and the Graduate Record Examination (GRE).
While the SAT is typically for undergraduate admissions and the GRE for graduate programs, there are scenarios where either test could be considered.
This blog post aims to help you navigate the SAT vs. GRE dilemma and make an informed decision that aligns with your academic aspirations.
So, let's begin.
The SAT Overview
The SAT is a standardized test used for college admissions in the United States.
It assesses high school student's readiness for college and focuses on evidence-based reading and writing skills along with mathematical proficiency. The SAT is generally taken by high school students seeking admission to undergraduate programs.
The GRE Overview
The GRE, on the other hand, is a standardized test used for graduate school admissions, particularly for master's and doctoral programs.
It assesses a candidate's analytical writing, verbal reasoning, and quantitative reasoning skills. The GRE aims to measure skills that are relevant to success in various graduate programs.
Factors to Consider
Use these parameters to compare the two tests to make an informed decision.
Academic Level:
SAT
Primarily taken by high school students seeking admission to undergraduate programs.
GRE
Geared towards individuals applying for graduate programs, including master's and doctoral degrees.
Content Focus:
SAT
Emphasizes high school-level math, critical reading, and writing skills.
GRE
Assesses more advanced analytical and critical thinking skills relevant to the demands of graduate-level studies.
Program Requirements:
SAT
Required by most undergraduate programs in the US. Some international undergraduate programs also accept SAT scores.
GRE
Commonly required by graduate programs worldwide, especially in fields like business, science, engineering, and social sciences.
Score Range:
SAT
Total score ranges from 400 to 1600 (Math + Evidence-Based Reading and Writing).
GRE
Verbal and quantitative sections are scored between 130 and 170 each, and the analytical writing section is scored on a scale of 0 to 6.
Test Duration:
SAT
Approximately 3 hours (without the essay) or 3 hours and 50 minutes (with the essay).
GRE
About 3 hours and 45 minutes.
Preparation Time:
SAT
The high school curriculum largely covers the content, but dedicated preparation is advisable.
GRE
Generally requires more focused preparation due to the advanced content and analytical nature of the test.
Making the Decision
The choice between the SAT and GRE ultimately depends on your academic goals.
If you're a high school student aiming for undergraduate admissions, the SAT is your go-to exam. On the other hand, if you're considering graduate studies, especially in fields like business, science, or engineering, the GRE is a natural choice.
Final Thought On SAT Vs. GRE
In the SAT vs. GRE debate, there's no one-size-fits-all answer.
Your decision should be based on your academic level, intended program, and future goals. Remember that both tests are designed to assess different skill sets relevant to their respective academic levels.
By understanding the distinctions between the two exams, you can confidently choose the one that aligns with your aspirations and sets you on the path to academic success.
Bivent Education is a top-rated study centre, offering personalized GRE and SAT training in Abuja and Port Harcourt. Join us today to begin your success story. Discounts available.
Related Posts