How to Get a High IELTS Reading Score: Tips and Strategies
August 20, 2023

Posted by:

Bivent Services

Category:

IELTS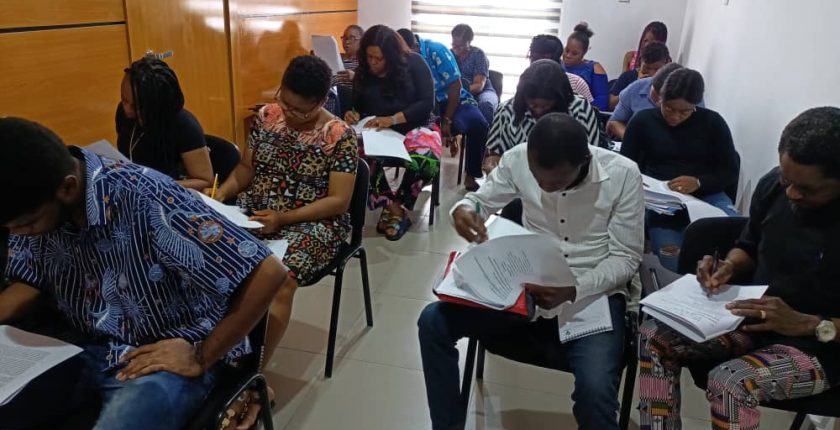 Learn how to get a high IELTS reading score with these tips and strategies. Includes information on the IELTS reading format, how to develop skimming and scanning techniques, and how to answer questions faster.
The IELTS Reading section can be a challenge for many test-takers.
It requires not only a strong grasp of English language skills but also effective strategies to navigate through the diverse range of texts and questions.
Whether you're aiming for a high band score or simply looking to improve your reading skills, these tips and strategies will help you get a high IELTS Reading score.
So, let's begin.
1. Understand the Format
Familiarizing yourself with the format of the IELTS Reading section is crucial.
The section comprises three texts, each followed by a set of questions. The texts are drawn from various sources, such as books, newspapers, magazines, and online articles.
There are also a variety of question types, including multiple-choice, matching, sentence completion, and True/False/Not Given questions.
2. Develop Skimming and Scanning Techniques
Skimming and scanning are essential techniques for efficient reading.
Skim through the passage quickly to grasp the main idea, tone, and structure. Scanning involves looking for specific information by quickly running your eyes over the text.
These techniques help you locate relevant details without getting bogged down by every word.
3. Read the Questions First
Before diving into the text, read the questions associated with the passage.
This gives you an idea of what information you need to look for, making your reading more focused. It also helps you avoid reading the entire passage in detail, which can be time-consuming.
4. Identify Keywords
Keywords are crucial for finding answers in the passage.
They can be nouns, dates, names, or any words that stand out as important in the context of the question. Underline or highlight these keywords as you read through the questions and passage.
5. Predict Answers
Attempt to predict the answers to the questions before reading the passage in detail.
This prediction helps you stay focused while reading and allows you to confirm your expectations or adjust them as you read.
6. Skim and Scan the Passage
Once you've read the questions and have a rough idea of what you're looking for, skim and scan the passage to locate the relevant information. Use your keywords to guide your eyes through the text, and focus on the sections that are likely to contain the answers.
7. Answer in Context
Ensure that your answers are based on the information provided in the passage.
Sometimes, similar-sounding phrases or words may appear in the options, but the correct answer will always be the one that directly relates to the context of the passage.
8. Be Cautious with Negative Questions
Negative questions, such as "Not Given" or "False," can be tricky.
Pay careful attention to the wording of these questions, as they often require you to find evidence that the information is indeed not present in the passage.
9. Manage Your Time
Time management is vital in the Reading section. Allocate a specific amount of time for each passage and questions. If you find a question particularly difficult, move on and come back to it later if you have time.
10. Practice Regularly
Practice is the key to improving your reading skills.
Engage in regular practice tests under timed conditions to simulate the actual exam environment. Analyze your mistakes and understand where you went wrong to refine your approach.
11. Expand Your Vocabulary
A strong vocabulary enhances your reading comprehension.
Make it a habit to learn new words and their meanings. This not only helps you understand the passage better but also assists in deciphering complex sentences.
12. Summarize Paragraphs
As you read each paragraph, try to summarize its main idea in a few words. This active engagement with the text keeps you focused and helps you retain the information more effectively.
13. Stay Relaxed and Confident
During the exam, it's essential to remain calm and confident.
Panic can lead to misinterpretation and errors. Remember that with practice and the right strategies, you can tackle even the most challenging passages.
Wrapping it Up
Maximizing your IELTS Reading score requires a combination of strategic reading techniques, time management skills, and consistent practice.
Implementing the tips and strategies outlined in this guide can equip you to approach the Reading section with confidence and efficiency. Remember that improvement takes time, so be patient with yourself and continue honing your skills.
With dedication and practice, you can achieve the IELTS Reading score you desire. 
Related Posts