IELTS Exam Day: What to Expect and How to Prepare
August 22, 2023

Posted by:

Bivent Services

Category:

IELTS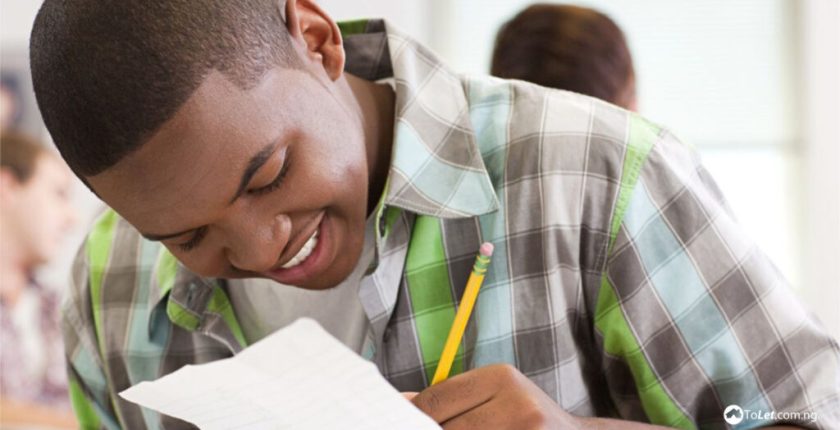 IELTS exam day can be stressful, but it doesn't have to be. Here's what to expect and how to prepare for the IELTS exam.
The International English Language Testing System (IELTS) is one of the most widely recognized English language proficiency tests for non-native speakers. It's accepted by universities, employers, immigration authorities, and professional bodies in over 140 countries.
If you're preparing to take the IELTS exam, understanding what to expect on the exam day and how to best prepare for it can significantly boost your confidence and performance.
In this comprehensive guide, we'll walk you through the entire process.
So. let's begin
1. Understanding the IELTS Exam
The IELTS exam consists of four main sections: Listening, Reading, Writing, and Speaking. Each section assesses different language skills:
Listening: You'll listen to four recordings of native English speakers and answer a variety of questions based on the content of the recordings.
Reading: You'll read three different texts and answer questions related to them. The texts are taken from books, newspapers, magazines, and online resources.
Writing: This section has two tasks. Task 1 involves describing visual information, while Task 2 requires you to write an essay on a specific topic.
Speaking: The Speaking test is a face-to-face interview with an examiner. It's divided into three parts: an introduction, a short speech, and a discussion.
2. The Exam Day Experience
On the day of your IELTS exam, it's essential to arrive early and well-prepared to minimize stress and perform at your best. Here's what to expect on the exam day:
Identification and Registration
Bring your passport or national identity card, as these are the only accepted forms of identification. You'll undergo a registration process that includes verification of your identity and a photo of you.
Listening, Reading, and Writing Sections
These sections are usually conducted on the same day, with a short break between the Reading and Writing sections. Make sure you're familiar with the test center's rules regarding items you can bring into the examination room.
Speaking Section
The Speaking test might be scheduled on the same day as the other sections or on a different day, depending on the test center. Remember to stay calm and confident during this face-to-face interview.
3. Tips to Prepare for the IELTS Exam Day
Preparation is key to performing well on the IELTS exam day. Here are some valuable tips to help you get ready:
Know the Format: Familiarize yourself with the format of each section of the test. Understand the types of questions you'll encounter, as this will help you manage your time effectively.
Practice Regularly: Set aside time for regular practice tests. Practice not only improves your skills but also boosts your confidence and helps you get accustomed to the test's time constraints.
Time Management: During practice tests, work on your time management skills for each section. Remember that you won't have extra time on the exam day, so practice under realistic conditions.
Build English Skills: Engage in activities that enhance your English language skills, such as reading newspapers, listening to podcasts, watching movies or TV shows in English, and writing essays on various topics.
Mock Exams: Take advantage of mock exams offered by test preparation centers or online resources. These exams simulate the actual test environment and give you a clear idea of your current proficiency level.
Relaxation Techniques: Exam stress is common, but having relaxation techniques such as deep breathing or visualization can help you stay calm and focused on the exam day.
Sleep and Nutrition: Ensure you get a good night's sleep before the exam day. A well-rested mind performs better. Additionally, eat a balanced meal to fuel your brain.
4. Exam Day Dos and Don'ts
To ensure a smooth experience on the exam day, follow these dos and don'ts:
Dos:
Arrive Early: Aim to arrive at the test center well before the scheduled time. This gives you a buffer in case of unexpected delays.
Stay Positive: Maintain a positive attitude and believe in your preparation. Positive thoughts can help you manage stress.
Read Instructions Carefully: Before starting each section, read the instructions carefully. Understanding what's expected of you will save you from making avoidable mistakes.
Keep Track of Time: Keep an eye on the time throughout the test. Don't get stuck on a single question; move on and come back if you have time left.
Don'ts:
Don't Cram: Avoid trying to cram new information the night before the exam. It's more important to review and feel confident in what you've already learned.
Don't Panic: If you encounter a difficult question, don't panic. Move on to the next question and come back to it later if you have time.
Don't Forget Your ID: Your identification documents are crucial. Double-check that you have your passport or ID card before leaving for the test center.
Don't Overthink: While it's important to think critically, overthinking can lead to doubts and confusion. Trust your instincts and the knowledge you've acquired.
5. After the Exam
Once you've completed the IELTS exam, it's time to relax and wait for your results.
The results are usually available after 13 days and can be accessed online. Remember that the IELTS score ranges from 1 to 9, with higher scores indicating greater proficiency.
Wrapping It Up
Success in the IELTS exam demands a combination of understanding the exam format, regular practice, effective time management, and the ability to stay calm under pressure.
By following the tips outlined in this guide, you'll be well-equipped to tackle the exam day with confidence and achieve your desired score. Remember that success on the IELTS exam is a culmination of consistent effort and dedication to improving your English language skills. 
Related Posts